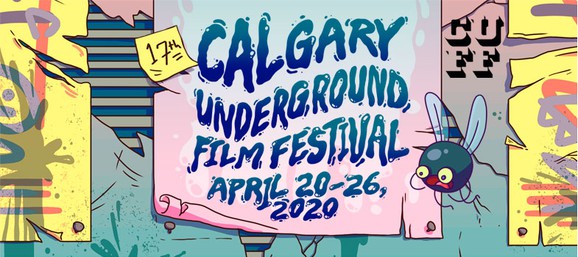 CUFF 2020
CUFF 2020 has been postponed
___
Elevating Calgary's cultural landscape with the best in international independent cinema, the 17th Calgary Underground Film Festival will return in 2020 at Globe Cinema (dates TBD). Throughout the 7-day festival you will discover unique films, lively Q&A's with visiting guests, and be swept into the fun atmosphere CUFF has created. The biggest films on the festival circuit, an annual retro all-you-can-eat cereal party, midnight movies, parties, custom arcade cabinets, DJs before every film, a full bar, it's a film festival unlike any other.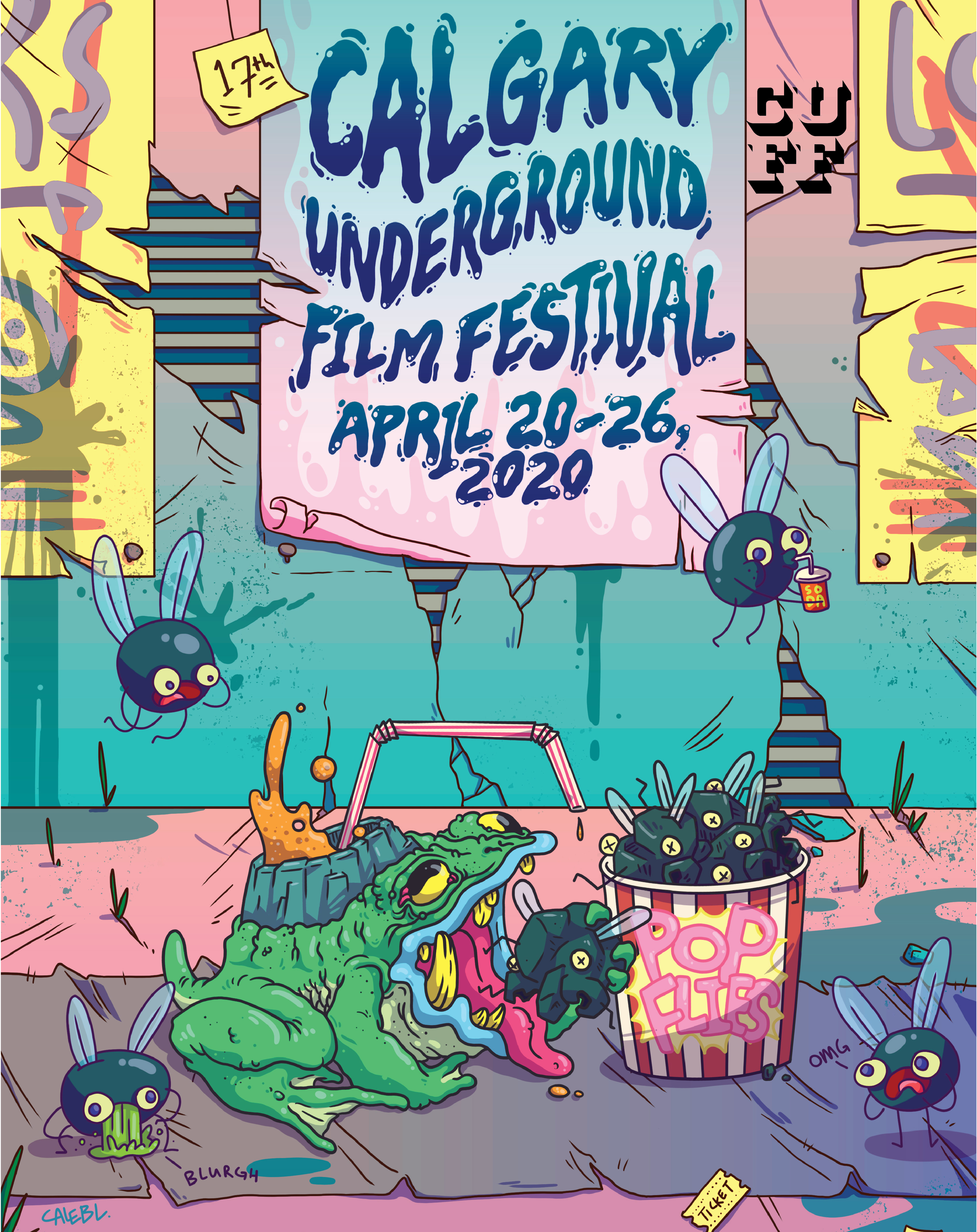 About our 2020 artist: Caleb LaPierre
Emerging from a heap of empty coffee cups and hailing from the luxurious Northern Alberta town of Lac La Biche, Caleb is a mysterious and divine creature of many talents; Illustration and explaining jokes to people who already understand the joke, to name a few. Luckily for all the people around him, he only went to school to polish one of those talents. That school was The Alberta College of Art + Design (or as you may all know it now as The Alberta University of the Arts) where he received honours and multiple awards for his work.
Caleb draws inspiration from stuff he grew up with, like playing outside and being socially awkward, but more importantly: cartoons, movies and video games. So when he got offered the opportunity to design this year's CUFF poster he knew it was his destiny. Caleb's main mission in life is to show the world his weird view of things, bringing the audience's attention to the little gross details that go overlooked in their everyday lives.