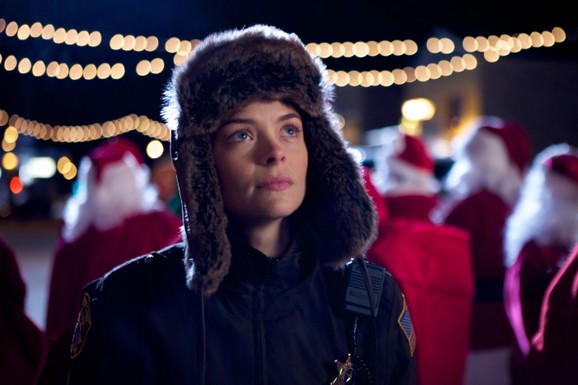 CUFF & Quickdraw Xmas Party + Screenings
The Calgary Underground Film Festival and Quickdraw Animation Society have teamed up for a double feature Christmas Party.

The night starts at 7:00pm with Quickdraw's Cartoon Christmas and at 9:15pm the night takes a darker turn with CUFF's presentation of the new feature film SILENT NIGHT.
ADMISSION:
Single Film Ticket: $10 Regular, $8 CUFF/QAS member
Double Feature Ticket: $15

Members also save on festive drinks (Egg nog and hot glog)

Come early for pictures with our naughty Santa!

.... and if your in the spirit, dress up in your best santa gear, your favourite elf suit or 'best' ugly sweater.

Advance tickets can be purchased online or at the door the night of the event.

SILENT NIGHT
A loose remake of the 1984 cult hit SILENT NIGHT, DEADLY NIGHT.
A small-town sheriff (Malcolm McDowell) and deputy (Brendan Fehr) are on the hunt for a murderous Santa Claus terrorizing their community on Christmas Eve. But with the streets full of Santas for the annual Christmas parade, the killer is hiding in plain sight. He's made his list, checked it twice, and the naughty are going to pay with their lives.
More information on IMDB!
View trailer here
w/ Short film BREAKING SANTA by Astron-6 (MANBORG, FATHER'S DAY)

CARTOON CHRISTMAS
Relive your 80's television-fed childhood with vintage Christmas Cartoon Specials - and lesser known gems of Christmas Past!

Cheer for cartoon heros as they battle villains poised to ruin christmas spirit in all forms - ghosts, evil clowns, environmentally unfriendly aardvarks, bitter chihuahua's and more! Preceded by Quickdraw's Secret Santa GIF exchange! (want to participate by making your own GIF and receive one in return?
More information and event details on Facebook

THIS IS A LICENSED EVENT: 18+ no minors admitted