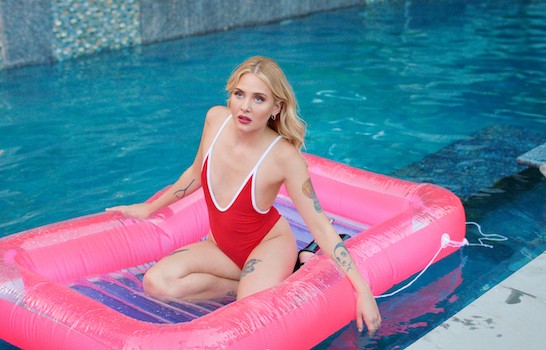 Off the CUFF: Pleasure
The first Off the CUFF selection since the 2022 festival, see the risqué film PLEASURE, a breakout at Sundance Film Festival, which offers a raw and honest look at the Los Angeles porn industry.
When: Tuesday, May 24 @ 7:00 pm
Where: Globe Cinema (617 8 Ave SW)
Tickets: $10 ($8 members / students / seniors)
BUY TICKETS
DETAILS
2021, Sweden/Nethrlands/France, 105 Minutes, English
Restricted: Sexual Content
Ninja Thyberg's debut feature PLEASURE is a journey into the Los Angeles porn industry through the lens of newcomer Bella Cherry (Sofia Kappel). Strong, self-confident and determined, Bella embarks on a mission to become the best at any cost. PLEASURE is written and directed by Thyberg, whose 2013 short film of the same name played at the Sundance Film Festival and received the Canal Plus Award at Cannes Film Festival Critics' Week. It features a stunning first time performance by Kappel, who anchors an ensemble of adult industry actors.
CREDITS
Director: Ninja Thyberg
Producers: Erik Hemmendorff, Eliza Jones, Markus Walt 
Screenwriters: Ninja Thyberg, Co-writer Peter Modestij
OFFICIAL SELECTION
Sundance Film Festival 2021
AFI Film Festival 2021
Cannes Film Festival 2020
"The most honest film anyone has made about the modern porn industry." – IndieWire
"Raw, real, and even a little sweet.... There's nothing else quite like it." – Awards Radar
"Brilliant and unflinching" – The Wrap
OFF THE CUFF is a year-round series presented by the Calgary Underground Film Festival. For those films we just can't make work with our festival dates, we go off the CUFF.