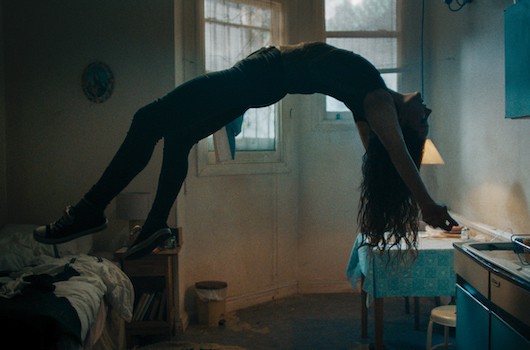 Off the CUFF: SAINT MAUD – CANCELLED
THIS EVENT HAS BEEN CANCELLED due to the COVID-19 pandemic and the recommendation from the Alberta government to cancel public gatherings of 250+. Our festival venue, Globe Cinema, has also temporarily closed. Read our full statement.
_____
CUFF presents the latest horror release from A24, the indie production company behind THE WITCH, HEREDITARY and MIDSOMMAR.
When: Tuesday, March 31 @ 7:00 pm
Where: Globe Cinema (617 8 Ave SW)
Tickets: $10 ($8 members / students / seniors)
DETAILS
USA, 2019, 84 min
SYNOPSIS
The debut film from writer-director Rose Glass, SAINT MAUD is a chilling and boldly original vision of faith, madness, and salvation in a fallen world. Maud, a newly devout hospice nurse, becomes obsessed with saving her dying patient's soul — but sinister forces, and her own sinful past, threaten to put an end to her holy calling.
CREDITS
Director and Writer: Rose Glass
Cast: Jennifer Ehle, Morfydd Clark
OFFICIAL SELECTION
Fantastic Fest 2019
Toronto International Film Festival 2019
Boston Underground Film Festival 2020
"Rose Glass' taut and trembling Saint Maud transmutes a young woman's spiritual crisis into such a refined story of body horror that genre fans might feel like they're having a religious experience." – IndieWire
"As Maud's mental state spirals out of control, the film becomes both more surreal and more poetic, culminating in a shocking finale that sent a shiver through the Fantastic Fest audience." – AV Club
OFF THE CUFF is a year-round series presented by the Calgary Underground Film Festival. For those films we just can't make work with our festival dates, we go off the CUFF.