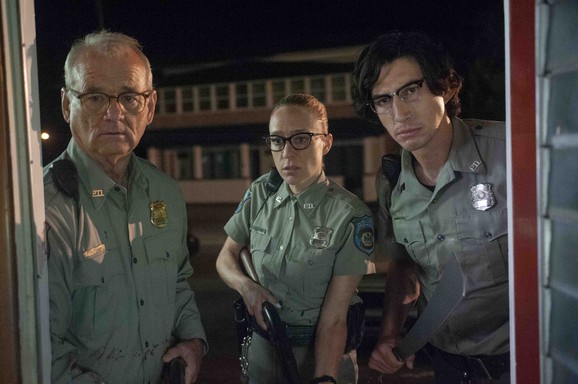 Off the CUFF: THE DEAD DON'T DIE (Free Screening)
The Calgary Underground Film Festival presents a free Off the CUFF screening of THE DEAD DON'T DIE, Jim Jarmusch's star-studded zombie film that opened Cannes.
When: Tuesday, June 11 @ 7:00 pm
Where: Globe Cinema (617 8 Ave SW)
Tickets: FREE
FREE TICKETS HAVE ALL BEEN CLAIMED
*A limited number of tickets will be available at the door on the day of the screening for the rush line. Your RSVP only guarantees entry up to 15 minutes before the screening. Starting at 6:45pm unclaimed tickets will be released to the rush line.
SYNOPSIS
In the sleepy small town of Centerville, something is not quite right. The moon hangs large and low in the sky, the hours of daylight are becoming unpredictable, and animals are beginning to exhibit unusual behaviours. No one quite knows why. News reports are scary and scientists are concerned. But no one foresees the strangest and most dangerous repercussion that will soon start plaguing Centerville: The Dead Don't Die — they rise from their graves and savagely attack and feast on the living, and the citizens of the town must battle for their survival.
From writer-director Jim Jarmusch (PATERSON, GIMME DANGER) comes a star-studded horror comedy featuring an ensemble cast of Jarmusch regulars (Bill Murray, Adam Driver, Chloë Sevigny, Tilda Swinton, Iggy Pop, Steve Buscemi, Tom Waits) and newcomers to the fold (Selena Gomez, Danny Glover, Caleb Landry Jones, Carol Kane) in a raucous, rueful and satirical glimpse at American habits and desires at the end of the world — a comically terrifying state of the nation addressed in a true cinematic original.
CREDITS
Director: Jim Jarmusch
Producers: Joshua Astrachan, Carter Logan
Cast: Adam Driver, Chloë Sevigny, Bill Murray
Screenwriter: Jim Jarmusch
Cinematographer: Frederick Elmes
QUOTES
"The Dead Don't Die is the most Jim Jarmusch film you've ever seen." – Film School Rejects
"This is really more of a scrapbook, not just of zombie-movie lore but of the places, figuratively speaking, Jarmusch has been before and the people he likes to see in his movies." – TIME
OFF THE CUFF is a year-round series presented by the Calgary Underground Film Festival. For those films we just can't make work with our festival dates, we go off the CUFF.