Upcoming Events
CUFF'S 3 DEADLY DAYS OF KUNG FU - May 24-26 2018 @ Globe Cinema
Founded in 1958, Shaw Brothers Studios produced the most significant and popular Chinese-language genre films of all time. For the 60th anniversary, CUFF is screening eight of the coolest, craziest and most exciting of the Kung Fu films produced by Shaw Brothers.
36 Chambers of Shaolin
The Boxer's Omen
Come Drink With Me
Crippled Avengers
Dirty Ho
Eight Diagram Pole Fighter
Five Deadly Venoms
Mighty Peking Man
Check back for the full schedule and ticket info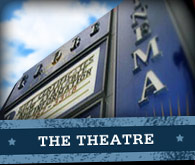 All films take place at Globe Cinema, located at 617 8 Ave SW.
Download the Guide