A Horrible Way To Die
USA, 2010 : Alberta Premiere
Special Guest!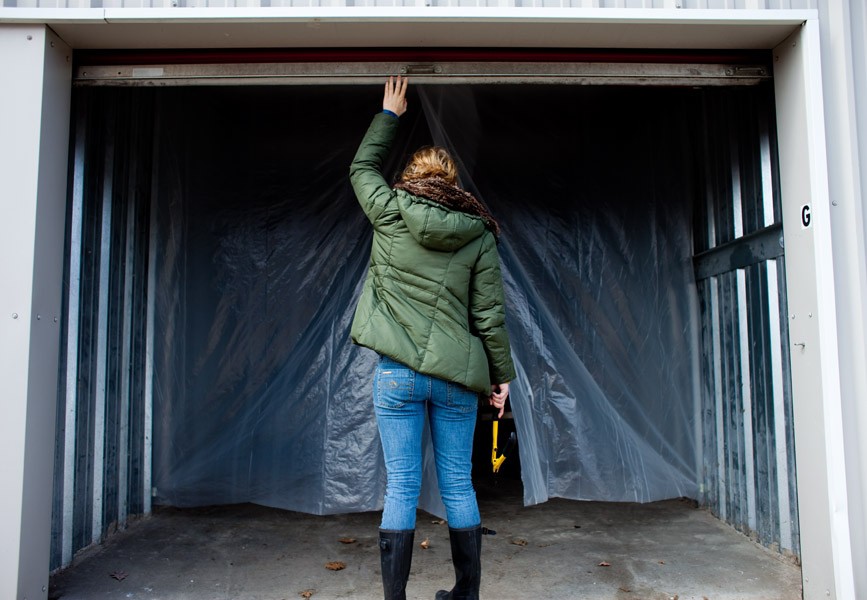 description
Garrick Turrell (AJ Bowen; The House Of The Devil, Hatchet 2) is an addict. He murders and mutilates people. His ex-girlfriend, Sarah Morton (Amy Seimetz; Bitter Feast, Wristcutters), is also an addict who is only now coming to terms with the fact that for years she drank herself into a stupor to avoid asking what her boyfriend was actually up to when he left the house. Sarah has relocated and is trying to start a new life for herself, when she meets a nice young man, Kevin (Joe Swanberg; Nights And Weekends, Lol) at an AA meeting. Sarah's life seems to finally be getting back on track. Garrick escapes from prison and starts his hunt to find his ex-girlfriend, leading to a violent confrontation in which the true motivation for Garrick's obsessive search is finally revealed.

Award-winning director Adam Wingard (Pop Skull) plays with narrative chronology, sound design and visual aesthetics to slowly unveil the details of Sarah and Garrick's past relationship, in this dark and deeply engaging suspense thriller.

OFFICIAL SELECTION:
Toronto International Film Festival 2010
Fantastic Fest 2010
Sitges Festival of Fantastic Film 2010
Philly Film Fest 2010
Hawaii International Film Festival 2010
Leeds International Film Festival 2010
press for A Horrible Way To Die
"A crafty and calmly mysterious little road thriller that earns big points for simplicity, intensity, and plain old good acting."
- Fearnet
"A Horrible Way To Die both embraces and subverts what you think you know about serial killer stories."
- Twitchfilm
screened with a short film

Hangnail
Canada, 2011, 12 min, 35mm, Director: Cavan Campbell (www.hangnailmovie.com)
Filmed entirely in a single shot, a lovers' argument reveals a secret that could either save or break them.
details
special guest
Director Cavan Campbell, with his short film Hangnail, will be in attendance!
credits
Director:
Adam Wingard

Writer:
Simon Barrett

Producers:
Travis Stevens, Simon Barrett, Kim Sherman

Cast:
AJ Bowen, Amy Seimetz, Joe Swanberg, Brandon Carroll

Website:
http://www.ahwtd.blogspot.com
community
awards
Best Actor: Fantastic Fest 2010
Best Actress: Fantastic Fest 2010
Best Screenplay: Fantastic Fest 2010