Attenberg
Greece, 2010 : Alberta Premiere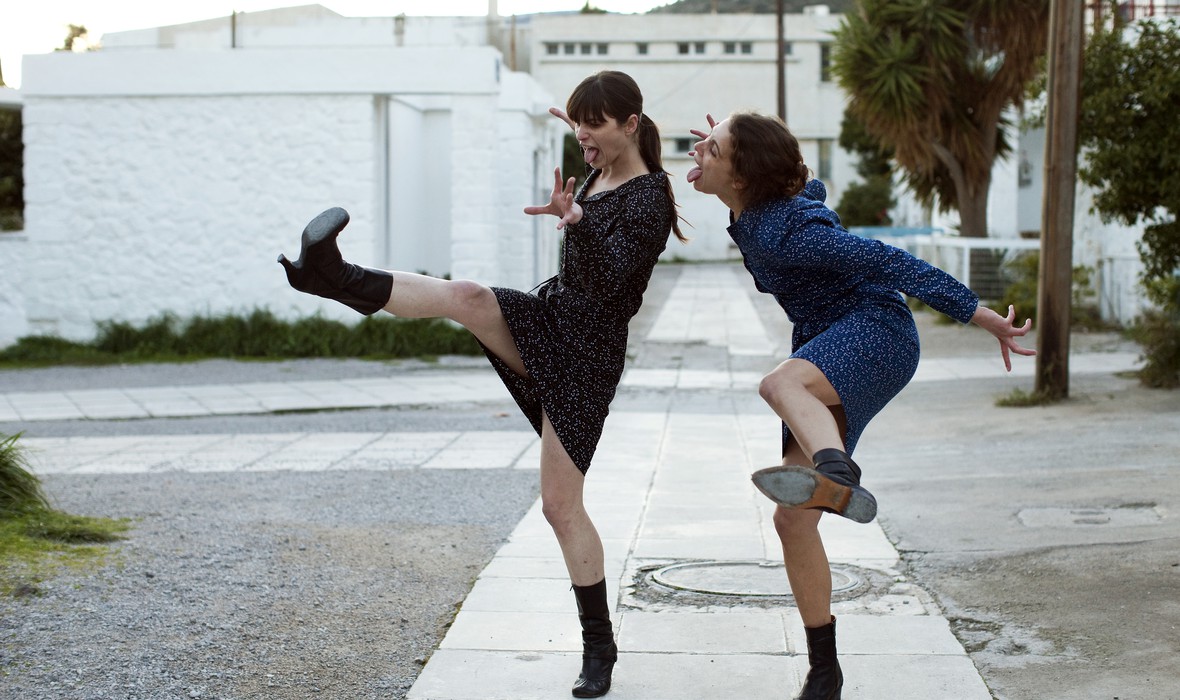 description
Marina, 23, is growing up with her architect father in a prototype factory town by the sea. Finding the human species strange and repellent, she keeps her distance. Instead she chooses to observe it through the songs of Suicide, the mammal documentaries of Sir David Attenborough, and the sexual education lessons she receives from her only friend, Bella.

A stranger comes to town and challenges her to a foosball duel, on her own table. Her father meanwhile ritualistically prepares for his exit from the 20th century, which he considers to be "overrated." Caught between the two men and her collaborator Bella, Marina investigates the wondrous mystery of the human fauna.

"There is more meaning, and mutual understanding, in exchanging a glance with a gorilla, than any other animal I know. And so if ever there was a possibility of escaping the human condition, and living imaginatively in another creature's world, it must be with the gorilla."
- Sir David Attenborough, Life on Earth

OFFICIAL SELECTION:
Toronto International Film Festival 2010
Sundance Film Festival 2011
International Film Festival Rotterdam 2011
Göteborg International Film Festival 2011
press for Attenberg
"Tsangari has stocked her soundtrack with the work of post-punk icons Suicide, and her film's brilliance is of a similarly minimalist variety. Its bleak surfaces belie a racing human pulse."
- Eye Weekly
"Festivals, art houses and many film critics will be falling head-over-heels for this picture."
- Screen Daily
screened with a short film

Elsewhere
UK, 2010, 12 min, Directors: Mathy Tremewan, Fran Broadhurst (www.elsewherethefilm.com)
Two lovers escape to the wilderness, leaving behind a body and a despoiled house.
details
credits
Director/Writer:
Athina Rachel Tsangari

Producers:
Maria Hatzakou, Giorgos Lanthimos, Iraklis Mavroidis, Athina Rachel Tsangari, Angelos Venetis

Cast:
Ariane Labed, Vangelis Mourikis, Evangelia Randou

Website:
http://www.filmswelike.com/films/attenberg
community
awards
Winner Special Jury Award, Silver Alexander - Athina Rachel Tsangari; Thessaloniki Film Festival 2010
Presenting Partner