Shut Up Little Man!
USA, 2011 : Canadian Premiere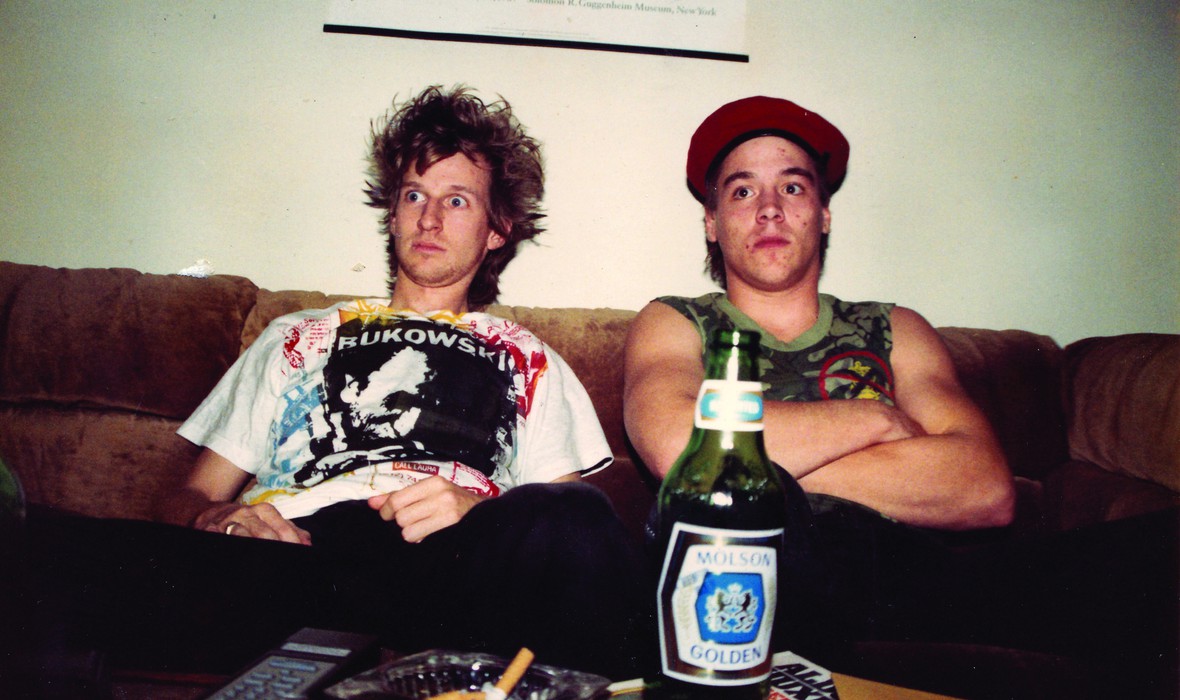 description
When two friends tape-recorded the fights of their violently noisy neighbours, they accidentally created one of the world's first viral cultural sensations. Exploring the blurred boundaries between privacy, art and exploitation, Shut Up Little Man! An Audio Misadventure is a darkly hilarious modern fable.
The phenomenon began in 1987 when Eddie and Mitch (two young punks from the midwest), moved next door to Peter Haskett (a flamboyant gay man), and Raymond Huffman (a raging homophobe). This ultimate odd couple hated each other with raging abandon, and through the paper-thin walls their alcohol-fuelled rants terrorised Eddie and Mitch. Fearing for their lives, they began to tape record evidence of the insane goings-on from next door.

Their tapes went on to inspire a cult following, spawning sold out CDs, comic artworks by Dan Clowes (Ghostworld), stage plays, music from the likes of Devo and a Hollywood feeding frenzy. For the newly famous Eddie and Mitchell, this would be a life-changing experience that would see them ingested into the belly and fired out the orifice of the pop culture beast.

OFFICIAL SELECTION:
Sundance Film Festival 2011
press for Shut Up Little Man!
"Alternately hilarious and discomfiting"
- VARIETY
"Punk rock Errol Morris"
- TWITCHFILM
screened with a short film

The Pinata
Spain, 2010, 3 min Directors: Manuel Arija
Can a street mime cheer you up?
details
credits
Director/ Writer:
Matthew Bate

Producers:
Sophie Hyde & Matthew Bate

Cast:
Eddie Lee Sausage, Mitch Deprey, Raymond Huffman, Peter Haskett, Daniel Clowes

Website:
http://www.ShutUpLittleManFilm.com
community