A Little Bit Zombie
Canada, 2012 : Alberta Premiere
Special Guest!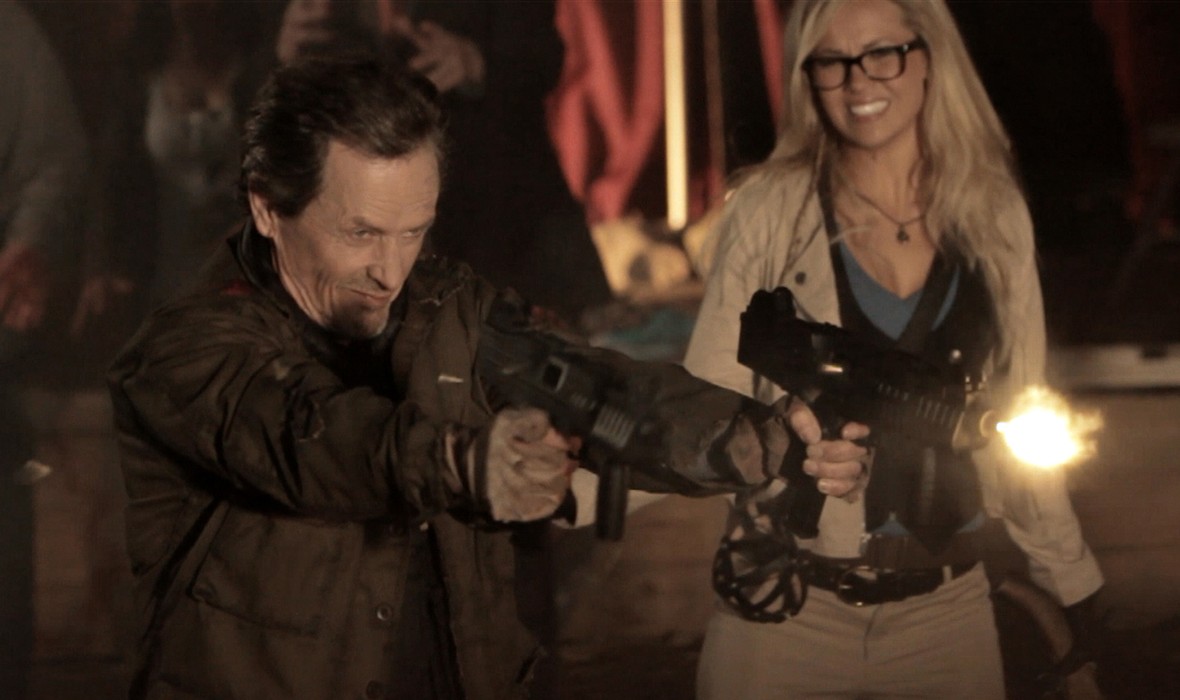 description
Infected during his bachelor party, a mild mannered HR manager attempts to fulfill his overwhelming desire for brains while eluding an obsessed zombie hunter hot on his trail. He tries to keep it together but his bridezilla-to-be will do anything to make sure the wedding takes place, even when her husband-to-be is a little bit zombie. Getting married is difficult enough at the best of times with the fighting relatives, the Bridezilla-syndromes and not to mention the endless, tedious planning details. So Steve and his fiancée Tina take his sister Sarah, who hates Tina, and her husband Craig out into the woods for a little pre-marital chill time so everyone can finally get to know and like each other. Little do they know that nearby Max (veteran actor Stephen McHattie of Pontypool and Haven fame) is hunting down stray braineaters with his psychic sidekick Penelope. One infected mosquito later and it's Steve that's next on their zombie-busting list. It's a lot for a guy who's already got a lot on his mind... like brains! Brains! BRAINS! — Victoria Film Festival
OFFICIAL SELECTION:
Victoria Film Festival 2012
SHOW UP & SHIP OUT EVENT! Limited tickets are available from the Ship & Anchor Pub (ask a bartender). For $10 you can get a bus ride to/from the bar to the screening, plus a free Steam Whistle. The bus leaves The Ship @ 6:15pm and brings you back after for the official A LITTLE BIT ZOMBIE AFTER-PARTY.

Anyone not on the bus is still welcome to join the after-party. No Cover Charge. The Ship & Anchor Pub is located at 534-17 Avenue SW. Everyone is welcome.
press for A Little Bit Zombie
"…a lot of heart and some great comedic moments…"
- Ain't It Cool News
"First-time director Casey Walker may very well have a cult classic on his hands"
- 28 Days Later Analysis
screened with a short film

Tasha
Calgary, 2012, 5 min, Director: Spencer Estabrooks
Post apocalyptic boy chaser seeks Mr. Right.
details
special guest
Director Casey Walker and cast in Attendance!
credits
Director:
Casey Walker

Screenplay:
Christopher Bond & Trevor Martin

Producers:
Casey Walker & John Griffith

Cast:
Stephen McHattie, Kristopher Turner, Crystal Lowe,
Shawn Roberts, Kristen Hager,

Website:
www.alittlebitzombie.com
community
Presenting Partner