Father's Day
Canada/USA, 2011 : Alberta Premiere
Special Guest!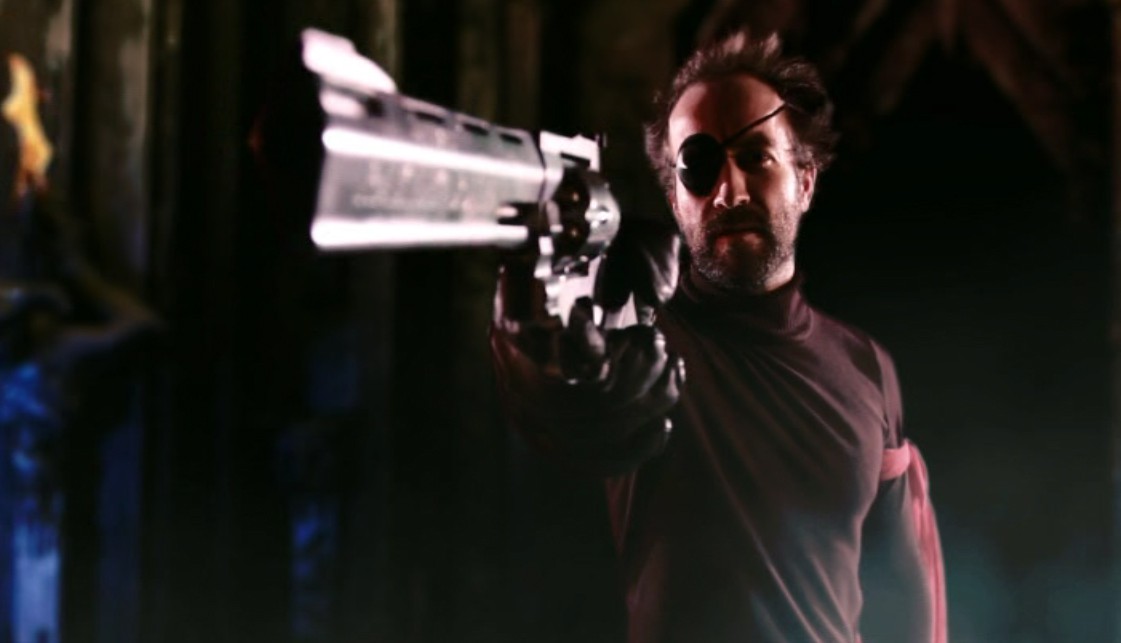 description
Father's Day is the batshit crazy first feature film from Winnipeg film collective Astron-6. Working together with beloved cult production house Troma, Astron-6 have created a horror-action grindhouse throwback that's destined to be a cult classic.
Fathers are mysteriously being raped and murdered all over the city and there's only one man who can put a stop to these gruesome acts: Ahab, who seeks revenge for his murdered dad. Joined by John, an eager priest, and Twink, a hot-headed street hustler, the trio venture on an epic quest to fi nd and defeat the psychopath known as The Father's Day Killer.
Gleefully ultraviolent and sleazy, Father's Day has all the makings of a midnight movie classic. Lock up your fathers!
OFFICIAL SELECTION
Toronto After Dark Film Festival 2011
press for Father's Day
"Astron 6 has committed all of their ideas, skills and talents into one fi lm and the sick, disgusting and damn funny outcome is FATHER'S DAY, a Tour de Gross of grindhouse proportions."
- Twitch
"Father's Day is over the top, tasteless, senseless and completely hilarious…this is a level of depravity rarely achived in cinema….From the nauseating beginning to the bombastic and bloody end, Father's Day should not be missed."
- Ain't It Cool News
screened with a short film

Two Horrifying tales To Be Scared By On Halloween
Canada, 2010, 5 min, Directors: Charlotte Beaudoin Pelletier, Philippe Toupin.
Evil pumpkins and ghosts terrorize kids.
details
special guest
credits
Directors/Writers:
Astron-6
Producers:
Lloyd Kaufman, Michael Herz
Cast:
Adam Brooks, Jeremy Gillespie,
Matthew Kennedy, Steven
Kostanski, Conor Sweeney
community
awards
Audience Choice Award for Best Feature Film, Toronto After Dark Film Festival 2011