Game Of Werewolves (Lobos De Arga)
Spain, 2011 : North American Premiere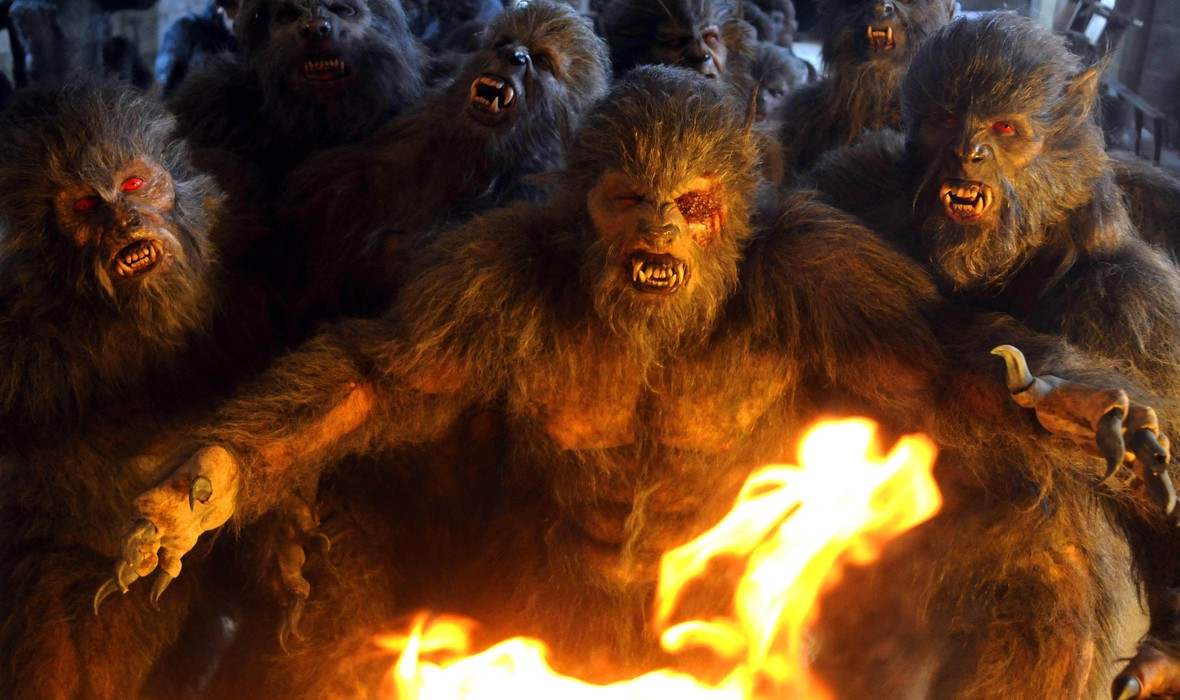 description
1910, Arga, a remote village in north-western Spain. A terrible curse falls on the evil Marchioness of Mariño and her son, transforming him into a werewolf.
One hundred years later, Tomás Mariño, a failed writer and the only male descendent of the Mariño family, returns to Arga to be awarded the Freedom of the Village. But things aren't quite as they seem. The real reason behind the invitation is to lift the curse that has plagued the town for a century by making Tomás the offering in a ritualistic sacrifice.
Fortunately for Tomás, he'll have help from a childhood friend in the village, along with his grandmother and his cheeky editor, Mario. But even if the quartet can keep Tomás safe from the sacrifice-happy villagers, they'll have to contend with a town full of pissed-off werewolves in what's sure to be the longest, orhe last, night of their lives. So prep your silver bullets, stock up on some wolfsbane and get ready to howl for this lively, lupine horror-comedy.
OFFICIAL SELECTION:
Sitges Film Festival 2011
San Sebastian Horror and Fantasy Film Festival 2011
details
credits
Director/Writer:
Juan Martínez Moreno

Producer:
Tomás Cimadevilla

Cast:
Gorka Otxoa, Carlos Areces, Secun
de la Rosa, Manuel Manquiña,
Mabel Rivera
Website:
www.gameofwerewolves.com
community