Inbred
UK, 2011 : Canadian Premiere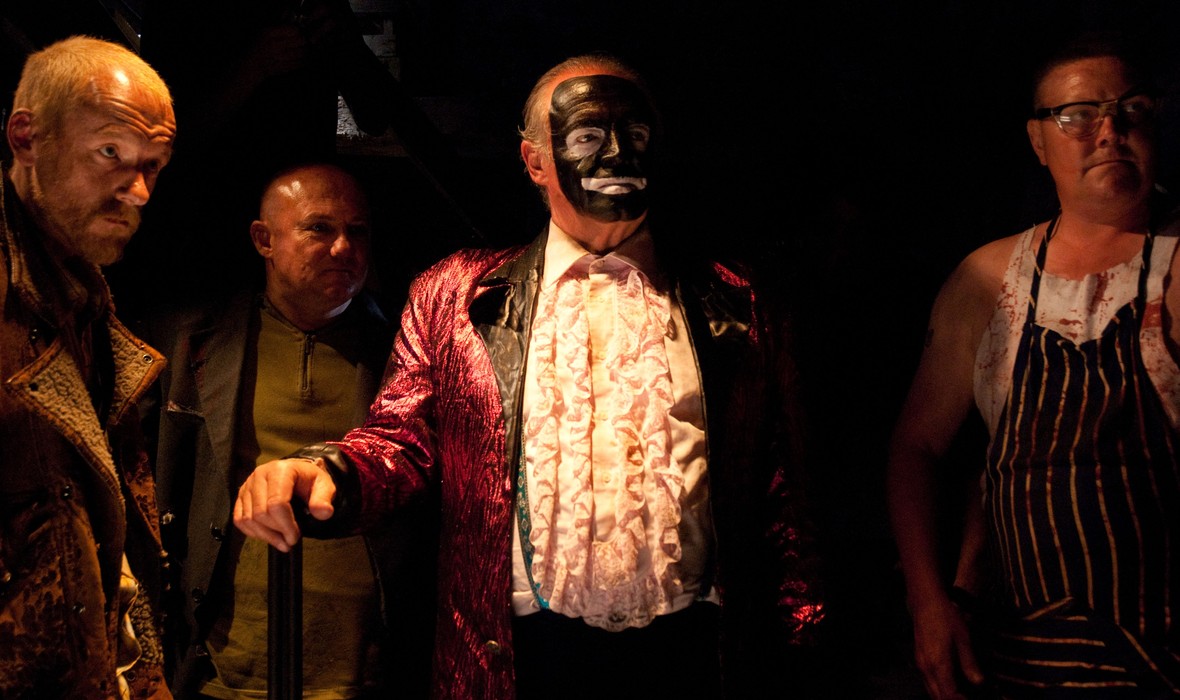 description
Four young urban offenders and their care workers embark on a weekend of community service in the strange, remote Yorkshire village of Mortlake, a village that takes pride in its ability to keep to itself. Things quickly progress from unsettling to downright disturbing during a visiting the local pub, The Dirty Hole, which serves homemade (and suspiciously hairy) pork scratchings, and it doesn't take long for the group to wonder just how far from civilization they are.

With Inbred, writer-director Alex Chandon creates a Yorkshire that could well border Tobe Hooper's Texas, geography notwithstanding. "Family values" take on ever-darker connotations as a minor incident with some local inbred youths escalates into a blood-soaked, deliriously warped nightmare for all involved. As the body count rises in increasingly gruesome ways, the community service mission becomes a desperate quest for survival, where the only questions left are who will make it out, and what will be left of them?

OFFICIAL SELECTION:
FrightFest Film Festival London 2011
Sitges International Fantastic Film Festival 2011
Lund International Fantastic Film Festival 2011
press for Inbred
"...it delivers. Big time. Once the killing starts you're never too far away from the next twisted death scene...deliciously gory"
- Dread Central
"In all of its twisted glory, Inbred stands loud and proud as the modern king of sick killer mutant family movies"
- Ain't It Cool News
screened with a short film

Incubator
USA, 2011, 6 min, Director: Jimmy Weber
A young man wakes up in a bathtub full of ice in a dingy motel room only to discover his problems have just begun.
details
credits
Director/Writer:
Alex Chandon

Producers:
Margaret Milner Schmueck,
Michael Kraetzer and Yazid
Benfeghoul

Cast:
Jo Hartley, James Doherty and
James Burrows
Website:
community