Berberian Sound Studio
UK, 2012 : Alberta Premiere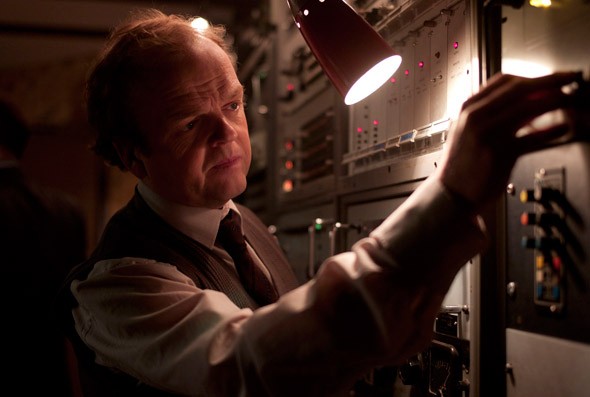 description
1976: Berberian Sound Studio is one of the cheapest, sleaziest post-production studios in Italy. Only the most sordid horror films have their sound processed and sharpened in this studio. Gilderoy, a naive and introverted sound engineer from England, is hired to orchestrate the sound mix for the latest film by horror maestro Santini. Thrown from the innocent world of local documentaries into a foreign environment fueled by exploitation, Gilderoy soon finds himself caught up in a forbidding world of bitter actresses, capricious technicians and confounding bureaucracy. As both time and realities shift, Gilderoy finds himself lost in an otherworldly spiral of sonic and personal mayhem, and has to confront his own demons in order to stay afloat in an environment ruled by exploitation both on and off screen.
OFFICIAL SELECTION:
International Film Festival Rotterdam 2013
Fantastic Fest 2012
Toronto International Film Festival 2012
press for Berberian Sound Studio
"A treat for fans of vintage horror cinema and vintage sound gear, this [is a] stylish, darkly humorous thriller."
- Globe and Mail
"If there's a movie made by a film geek for the pleasure of other film geeks at the festival this year, this is that film. A love letter to classic giallo and the artisans who created it, this looks to be fascinating, atmospheric stuff"
- Twitch Film
details
credits
Director/Writer:
Peter Strickland
Producers:
Keith Griffiths, Mary Burke
Executive Producers:
Robin Gutch, Hugo Heppell, Katherine Butler, Michael Weber
Cast:
Toby Jones, Cosimo Fusco, Fatma Mohamed, Eugenia Caruso
Facebook Page:
www.facebook.com/BerberianSoundStudio
community
awards
British Independent Film Awards 2012
Best Film, Best Director & Best Actor, FrightFest 2012