Big Ass Spider
USA, 2013 : Canadian Premiere
Special Guest!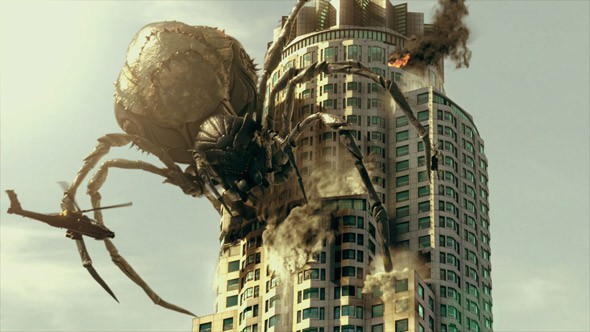 description
The latest offering from director Mike Mendez (Gravedancers,Bimbo MovieBash), Big Ass Spider! is the ULTIMATE Tremors-stylehorror- comedy creature feature!

After a series of unfortunate events, a giant alien spider escapes from a military lab and rampages across the city of Los Angeles. When a massive military strike fails, it is up to a team of scientists and one clever exterminator (Greg Grunberg, TV's Heroes) and a security guard to kill the beast. What follows is a riotous adventure as the bumbling exterminator and his security guard sidekick try to eliminate the alien arachnid before it destroys all of Los Angeles.
(Look for a cameo from cult movie icon Lloyd Kaufman!)
OPENING GALA: BIG ASS PARTY!
At Vern's - 622 8th Avenue SW
Free entrance with ticket stub (subject to capacity restrictions)
Food, DJ, good times; the most fun you can have on eight legs!
OFFICIAL SELECTION:
SXSW 2013
press for Big Ass Spider
"BIG ASS SPIDER! is a blast from beginning to end."
- Jason White, EFilmCritic.com
"Hilarious...features impressive special effects...a rollicking homage."
- The Hollywood Reporter
details
special guest
Director Mike Mendez and cast in attendance!
credits
Director:
Mike Mendez

Writer:
Gregory Gieras

Producers:
Patrick Ewald, Shaked Berenson, Travis Stevens, Klaus Von Sayn-Wittgenstein

Cast:
Greg Grunberg, Lombardo Boyar, Clare Kramer, Ray Wise, LinShaye, Patrick Bauchau
Facebook Page:
www.facebook.com/pages/Big-Ass-Spider
community
Community Partners