Clip (Klip)
Serbia, 2012 : Alberta Premiere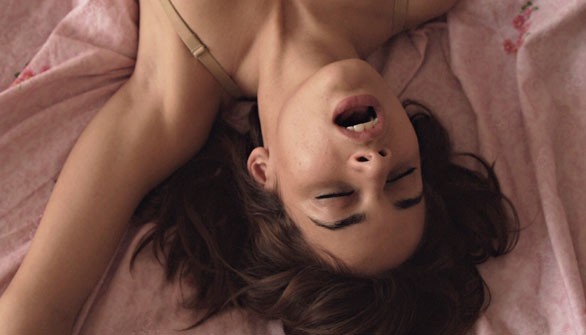 Watch Live
Only at the scheduled time:
description
The debut feature from Serbian director Maja Miloš is a dynamic, disturbing and explicit portrait of contemporary youth. Jasna, played fearlessly by Isidora Simijonovic, is a pretty girl in her mid-teens, living in the poor suburbs of Belgrade, Serbia. She likes to record everything around her using the camera on her mobile phone. She is making videos of herself, her school friends, family and Djole — the boy of her dreams.

With a terminally ill father and dispirited mother at home, she is disillusioned by her unglamorous life in the remote town. She begins spending more and more time hanging out with her friends, partying and drinking. At one of the parties, she finally starts a conversation with Djole and later they develop an intense sexual relationship. When he realizes that she will do anything to be close to him, Djole starts using her as a sexual object. Jasna starts to experiment with drugs and skips school. Jasna's life spirals out of control as she needs Djole's acceptance and reciprocation of her affections.

OFFICIAL SELECTION:
Toronto International Film Festival 2012
Montreal Festival du Nouveau Cinema 2012
Chicago International Film Festival 2012
AFI Fest 2012
press for Clip (Klip)
"An explosively energetic tale of dysfunctional love and explicit sex among the post-Facebook generation"
- The Hollywood Reporter
details
credits
Director/Writer:
Maja Miloš

Producers:
Jelena Mitrovic

Cast:
Isidora Simijonovic, Vukašin Jasni, Sanja Mikitišin, Jovo Maksic, Monja Savic
community
awards
Tiger Award Best Film, Rotterdam Film Festival 2013
Best Directing, Transilvania International Film Festival 2012
White Iris Award, Brussels European Film Festival 2012