I Declare War
Canada, 2012 : Alberta Premiere
Special Guest!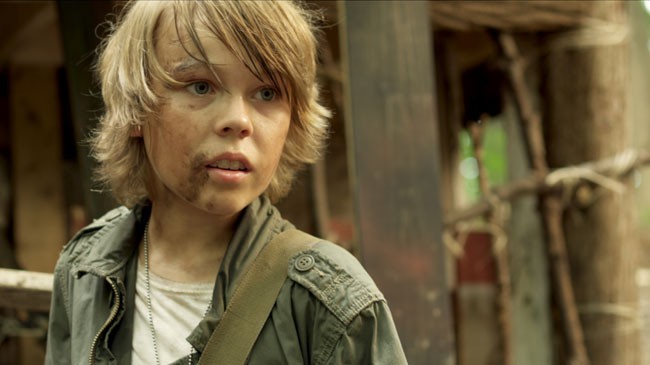 description
I Declare War is Stand By Me meets Full Metal Jacket as a group of 13-year-old friends play an innocent game of Capture the Flag in the neighborhood woods, arming themselves with nothing more than sticks and their imagination. The rules are simple: There are two teams each with one general. If you get hit with a red-paint-filled balloon, you're dead, and if you die, you have to go home. The goal: capture the other team's flag and bring it to your base. One afternoon the game takes on a more serious tone and the quest for victory pushes the boundaries of friendship, giving the would-be warriors a glimpse of the darker side of human nature as their imaginations take them beyond the rules of the game and into an adventure where fantasy blurs with reality.


OFFICIAL SELECTION:
Fantastic Fest 2012
Toronto International Film Festival 2012
press for I Declare War
"Vividly captures a point in time as a kid where everything was important, even the imaginary things."
- MTV Geek
"It's a loving, fun, extraordinarily well-made celebration of the imagination and worldview of being thirteen. It's sweet but never sentimental. I loved it."
- Badass Digest
screened with a short film

Super Exposure
Calgary, 2013, 1 Minute, Director Greg Doble
A tale of one super hero's accidental and embarrassing moment as an exhibitionist.
details
special guest
Producer Lewin Webb in Attendance!
credits
Directors:
Jason Lapeyre, Robert Wilson
Writer:
Jason Lapeyre
Producers:
Lewin Webb, Robert Wilson, Ratrick Cameron
Cast:
Siam Yu, Gage Munroe, Michael Friend, Aidan Gouveia
Website:
www.ideclarewar.ca
community
awards
Audence Award, Fantastic Fest 2012
Presenting Partner