No One Lives
USA, 2012 : Alberta Premiere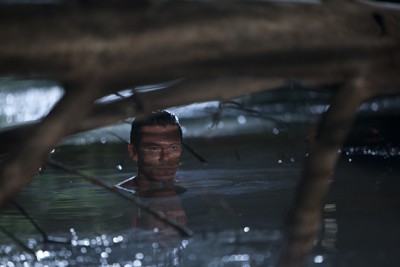 Watch Live
Only at the scheduled time:
description
From Ryûhei Kitamura, the mastermind behind Versus and Midnight Meat Train, comes No One Lives, an outrageously gory horror-thriller chock full of creative kills. A brutal massacre leaves 14 students dead and the local police without a clue as to the whereabouts of young heiress, Emma, who may be the sole survivor. Many months later, a
clan of backwoods bandits, headed by stern patriarch Hoag, runs a vacationing couple off the road in a routine highway robbery, only to discover the frightened Emma in the couple's custody. The bandits think they've hit the jackpot given the promise of a hefty reward for Emma's rescue — but it turns out these hillbilly gangsters are rank amateurs who have just kicked a hornet's nest. Soon enough, everyone is sent running for their lives from an even greater danger than they
could have imagined.

OFFICIAL SELECTION:
Toronto International Film Festival 2012
press for No One Lives
"A smart and original horror movie with, at its heart, a killer in the grip of a dark and twisted love affair."
- TIFF
"Be prepared for some of the most outrageous and bloody action ever."
- Toronto Film Scene
screened with a short film

Banana Motherfucker
Portugal, 2012, 16 min, Director Fernando Alle
Six adventurers go on a quest for a mystical cemetery and trigger an ancient curse that will destroy the entire world.