The Lords of Salem
USA/ UK/ Canada, 2012 : Alberta Premiere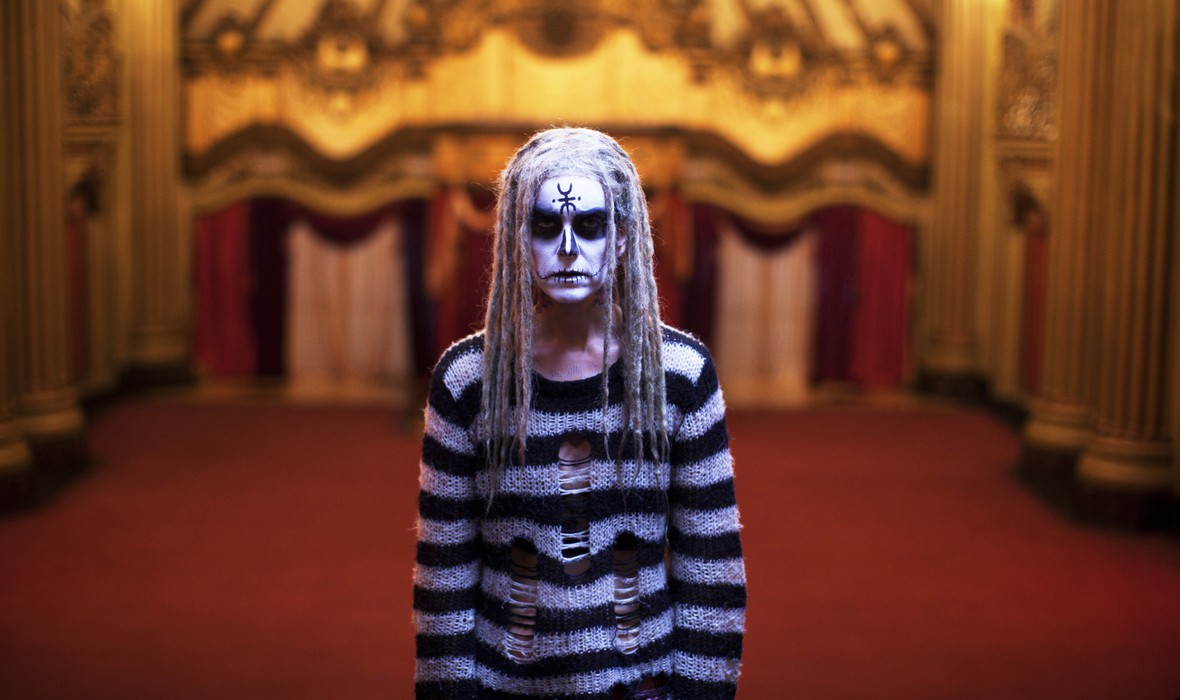 description
Chaos and carnage are vividly vicious in Rob Zombie's Lords of Salem. Heidi, a blonde rock chick, DJs at the local radio station, and together with the two Hermans (Whitey and Munster) forms part of the "Big H Radio Team". A mysterious wooden box containing a vinyl record arrives for Heidi, "a gift from the Lords". She assumes it's a rock band on a mission to spread their word. As Heidi and Whitey play the Lords' record, it starts to play backwards, and Heidi experiences a flashback to a past trauma. Later, Whitey plays the Lords' record, dubbing them the Lords of Salem, and to his surprise, the record plays normally and is a massive hit with listeners. The arrival of another wooden box from the Lords presents the Big H team with free tickets, posters and records to host a gig in Salem. Soon Heidi and her cohorts find that the gig is far from the rock spectacle they're expecting; the original Lords of Salem are returning, and they're out for blood.
OFFICIAL SELECTION:
Toronto International Film Festival 2012
SXSW Film Festival 2013
press for The Lords of Salem
"If you're into some weird shit - The Lords of Salem is not one you can afford to miss."
- Joblo
"This is satanic horror done right, carefully twisting the knife until the big finale without sacrificing scares along the way."
- Fangoria
screened with a short film

BIO-COP
Canada, 2012, 5 min, Director Steve Kostanski
Astron-6 conducts another hysterical assault on late 80s cine-culture in this goopy, gooey and gross straight-to-videodisc send up of the likes of MANIAC COP & DEAD HEAT.
details
credits
Director/Writer:
Rob Zombie

Producers:
Rob Zombie, Oren Peli, Jason Blum, Andy Gould

Cast:
Bruce Davison, Sheri Moon Zombie, Jeff Daniel Phillips

Website:
www.lordsofsalem.com
community