The Rambler
USA, 2013 : Canadian Premiere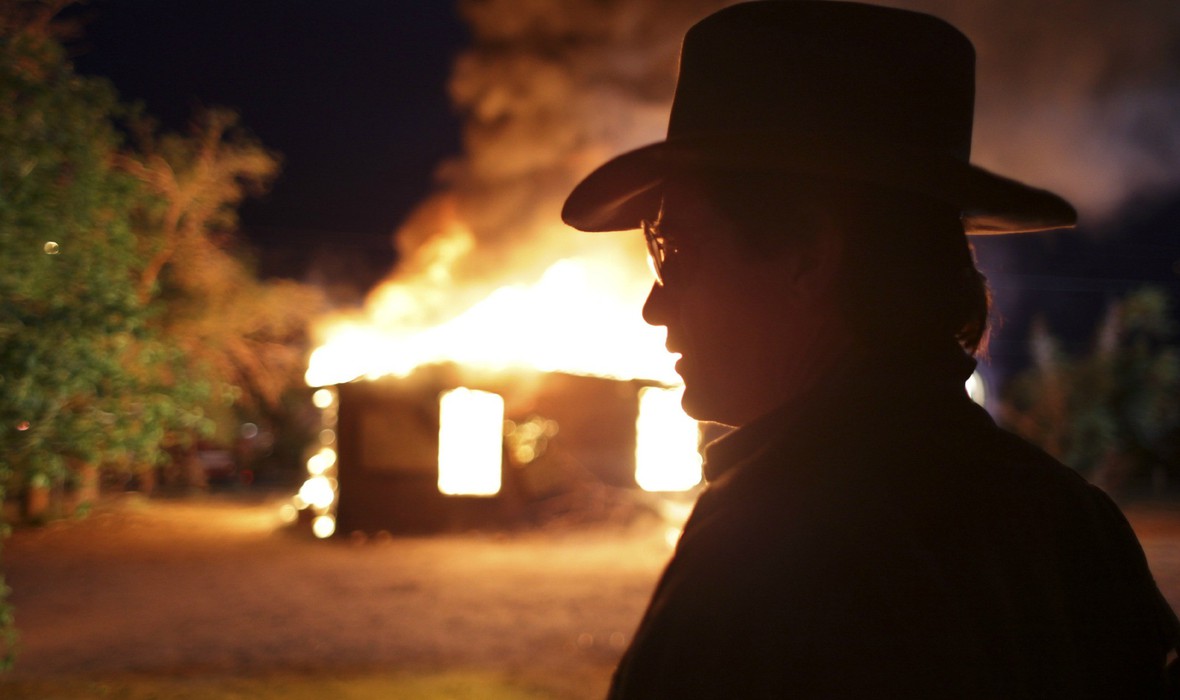 description
Upon release from prison, a solitary man known only as "the Rambler" embarks on a mysterious journey en route to reconnecting with his long-lost brother. Traversing treacherous back roads, lost highways, and isolated small towns, he unearths a multitude of bizarre and wickedly depraved slices of Americana. In this expansion of his short film of the same name, which screened at the Sundance Film Festival in 2008, writer/director Calvin Lee Reeder absorbs the audience into his surreal universe, complete with a rich visual palette and an
immersive soundscape.
Anchored by Dermot Mulroney's brilliantly laconic lead performance, The Rambler is a nightmarish road movie filled with bizarre supernatural hallucinations, shocking episodes of violence, and enough dark humor that some twisted minds may even call it a comedy. No matter how you attempt to categorize this film, you're not likely to find anything quite like it for miles around. – Sundance Film Festival
OFFICIAL SELECTION:
Sundance Film Festival 2013
SXSW 2013
Boston Underground Film Festival 2013
press for The Rambler
"If David Lynch and David Cronenberg teamed up with Werner Herzog early in their careers and made a movie together, it would have been Calvin Reeder's The Rambler."
- Twitch Film
screened with a short film

The Transmission
USA, 2013, 6 Minutes, Director Brian Lonano
While a storm rages outside and Henry drinks his bottle of absinthe, he receives a television transmission...from his dead wife.