Vanishing Waves
Lithuania/France/Belgium, 2012 : Canadian Premiere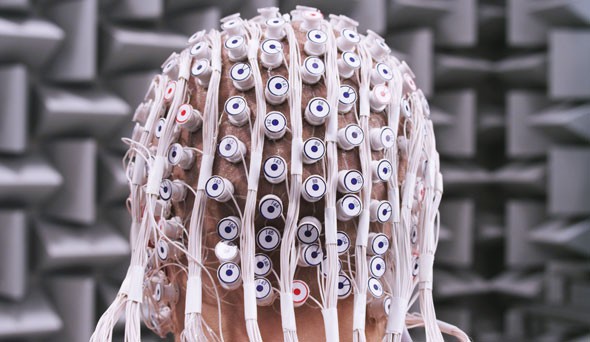 Watch Live
Only at the scheduled time:
description
Lukas is assisting a scientific research team as a patient in a series of heavily monitored (and medicated) sensory deprivation experiments where he is attempting to make contact with Aurora, a young woman trapped in a comatose state. The experiment takes an unexpected twist when Lukas and Aurora develop a strong psychic link,which quickly evolves into a romantic, sexually charged relationship. As Lukas hides this data from his researchers, he and Aurora meet in a series of surreal dreamscapes created by their collective minds, but their union is doomed to collapse around them.
Exploring the tantalizing possibilities of forming a true, all-encompassing bond with one's lover, Vanishing Waves is hypnotic, erotic, and wildly thought-provoking, transcending the science fiction genre and becoming one of the year's most provocative films in the process.

OFFICIAL SELECTION:
Karlovy Vary International Film Festival 2012
Sitges Film Festival 2012
Fantastic Fest 2012
press for Vanishing Waves
"Quiet, cerbral and engaging, Vanishing Waves is just the type of intelligent film the sci-fi genre needs"
- Film School Rejects
details
credits
Director:
Kristina Buožyte

Writers:
Kristina Buožyte, Bruno Samper

Producer:
Ieva Norviliene

Cast:
Marius Jampolskis, Jurga Jutaite, Rudolfas Jansonas, Vytautas Kaniušonis
Facebook Page:
www.facebook.com/VanishingWaves
community
awards
Best Picture, Best Director, Best Screenplay, Best Actress Fantastic Fest 2012