Blue Ruin
USA, 2013 : Alberta Premiere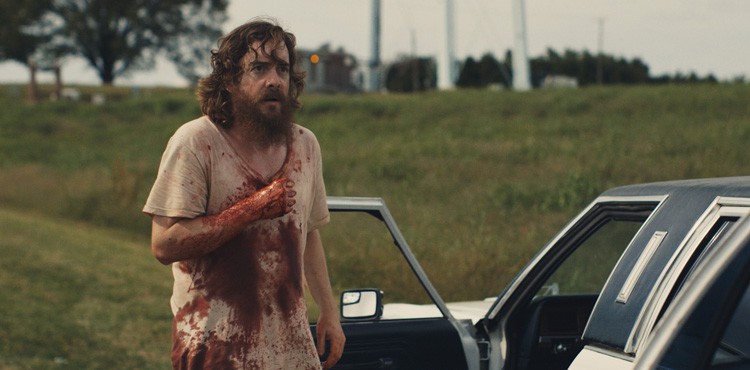 Watch Live
Only at the scheduled time:
description
Festival favourite BLUE RUIN is quickly proving itself as one of the best thrillers of the decade. Dwight (Macon Blair) is a hapless young drifter, living out of his car and trying to stay ahead of his personal demons. He's seeking out the man who ruined his life. He fi nds him, though revenge is anything but sweet, and the would-be assassin gets more than he bargained for. Revenge comes with a price, and Dwight quickly finds himself caught in a spiral of violence he's unable to escape. Now a fugitive and on the run, he must race against time to protect his estranged family from a vicious gang of killers looking to take him
down.
Recalling the darkly humorous fi lms of the Coen brothers (BLOOD SIMPLE, FARGO) and classic, gritty Southern crime fi ction, BLUE RUIN is a thriller of uncommon power. Director Jeremy Saulnier (MURDER PARTY) has crafted that rarest of thrillers: uncompromisingly realistic, violent, witty and humane. A must see.

OFFICIAL SELECTION:
Sundance Film Festival 2014
Boston Underground Film Festival 2014
Cannes Film Festival 2013
Toronto International Film Festival 2013
Fantastic Fest 2013
press for Blue Ruin
""I doubt we'll see a more deft, thrilling genre fi lm this year… It's rare that a genre-fi lm takes the chances of this one and succeeds so resoundingly. Highly Recommended.""
- Brian Clark, Twitch
details
credits
Director/Writer/Cinematographer:
Jeremy Saulnier
Producer(s):
Anish Savjani, Richard Peete, Vincent Savino
Cast:
Macon Blair, Devin Ratray, Amy Hargreaves, Kevin Kolack, Eve Plumb, David W. Thompson, Brent Weizner, Stacy Rock, Sidne Anderson

Website:
blueruinmovie.com
community
awards
WINNER: Jury Award, Best Narrative Feature - CUFF 2014
FIPRESCI Prize Cannes Film Festival 2013
Narrative Feature Hawaii International Film Festival 2013
Best Director Gijón International Film Festival 2013