Doomsdays
USA, 2013 : Alberta Premiere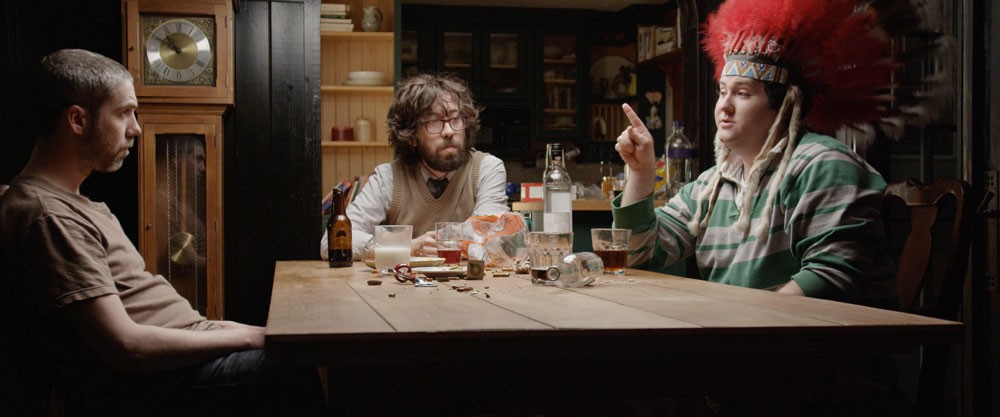 description
A pre-apocalyptic comedy, DOOMSDAYS follows the misadventures of Dirty Fred and Bruho, a pair of squatters with a taste for unoccupied vacation homes in the Catskills.
Dirty Fred and Bruho aren't optimistic about the state of the modern world. Convinced that dwindling petroleum resources will soon bring forth an economic collapse, they've dropped out of productive (and vehicular) society, choosing instead a life of free-wheeling vagabondage. As they trek across the Catskills, they break into a series of vacation homes, holing up until they either run out of food or are chased off. The pattern is interrupted, however, when they run across a lonely teenage boy who insists on joining them. No sooner is he assimilated than an aimless young woman also comes along for the ride, and the dynamic of the group changes with significant consequences for all.
Intelligent, funny and genuinely anarchistic-minded, DOOMSDAYS is a reinvention of the slacker/buddy comedy and an eccentric, eco-conscious screw-the-world battle cry.

OFFICIAL SELECTION:
Boston Underground Film Festival 2014
SF IndieFest 2014
Fantasia Film Festival 2013
Raindance Film Festival 2013
press for Doomsdays
"Scruffily enjoyable comedy shows what a zombie pic would look like without the zombies or life-and-death stakes"
- Hollywood Reporter
"Among the several wonderful things about "Doomsdays" is its utter unpredictability.""
- Indiewire
screened with a short film

Funnel
USA, 2014, 7 Min, Director: Andre Hyland
A man's car breaks down sending him on a fantastically mundane adventure.
details
credits
Writer/Director:
Eddie Mullins
Producer(s):
Melissa Mugavero Eddie Mullins
Music:
Bang & Yell
Cast:
Justin Rice, Leo Fitzpatrick, Brian Charles Johnson, Laura Campbell
Website:
doomsdaysmovie.com
community
awards
Jury Award SF IndieFest 2014, Best Narrative Feature Eastern Oregon Film Festival 2014