JODOROWSKY RETROSPECTIVE (DOUBLE BILL) - El Topo & The Holy Mountain
Mexico/USA, 1970/1973 : Double Feature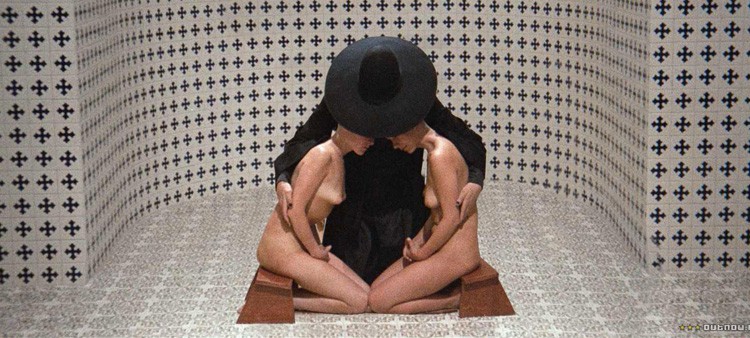 description
EL TOPO
Mexico, 1970, 125 Minutes, 35mm (Western)
Spanish with English Subtitles
Originally released in 1970, Alejandro Jodorowsky's El Topo quickly caught the imagination of movie audiences, becoming a landmark in independent film-making. The early screenings at New York's Elgin Theater sparked the Midnight Movie phenomena, catalyzed by an endorsement from John Lennon and Yoko Ono. Classic Americana and avant-garde European sensibilities collide with Zen Buddhism and the Bible as master gunfighter and mystic El Topo (played by writer/director Alejandro Jodorowsky) tries to defeat four sharp-shooting rivals on a bizarre path to allegorical self-awareness and resurrection. As it seeks an alternative to the Hollywood mainstream, El Topo is also the most controversial quasi-Western head trip ever made!
THE HOLY MOUNTAIN
Mexico/USA, 1973, 113 Minutes, 35mm (Sci-Fi, Drama)
Spanish with English Subtitles
The scandal of the 1973 Cannes Film Festival, writer/director Alejandro Jodorowsky's flood of sacrilegious imagery and existential symbolism in The Holy Mountain is a spiritual quest for enlightenment pitting illusion against truth. The Alchemist (Jodorowsky) assembles together a group of people from all walks of life to represent the planets in the solar system. The occult adept's intention is to put his recruits through strange mystical rites and divest them of their worldly baggage before embarking on a trip to Lotus Island. There they ascend the Holy Mountain to displace the immortal gods who secretly rule the universe.
details
credits
EL TOPO

Director, Writer:
Alejandro Jodorowsky
Cast:
Alejandro Jodorowsky, Brontis Jodorowsky, José Legarreta

THE HOLY MOUNTAIN
Director, Writer:
Alejandro Jodorowsky
Cast:
Alejandro Jodorowsky, Horacio Salinas, Zamira Saunders
community
Community Partners