People are Strange
Canada/USA/Japan/Malaysia/Israel/Spain/Portugal, 2013/2014
Special Guest!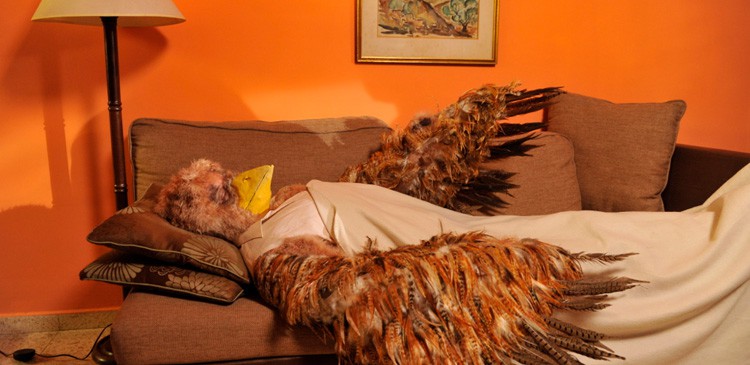 description
Here you will find a fun/strange/hilarious mixture of short films from around the world, in a variety of genres!
Shorts screened:

The Lamp
Canada, 2013, 14 Minutes, Director: Trevor Juras
On a first date, a man and woman continue to get to know each other while sharing a cab home.

Three In A Bed
Calgary, 2014, 6 Min, Director: Jason Filiatrault
Too close for comfort

Tin & Tina
Spain, 2013, 2 Min, Director: Rubin Stein
Tin and Tina are not eating their puree tonight.

Kick-Heart
Japan, 2013, 12 Min, Director: Masaaki Yuasa
A love story between a pro wrestler and a nun.

To Cut a Long Story Short
Portugal, 2013, 3 Min, Director: Marco Espirito Santo
Jack was a rocker: A roller: No stopping him. Until he met the Leone twins

Person to Person
USA, 2014, 18 Min, Director: Dustin Guy Defa (In Attendance!)
Waking up the morning after hosting a party, a man discovers a stranger passed out on his floor.

REMEMBER ME (MÉMORABLE MOI)
Canada, 2013, 15 Min, Director: Jean-François Asselin
Mathieu seeks all ways to attract attention to himself.

Kekasih
Mayaysia, 2013, 9 Min, Director: Diffan Sina Norman
In pursuit of his late wife, a botanical professor encounters a divine presence that will transform him forever.

Woman Who Hates Plants
USA, 2013, 1 Min, Director: Morgan Miller
A woman who hates plants but loves cigarettes.

My Father Is A Bird
Israel, 2013, 13 Min, Director: Boaz Debby
Benny's father is a giant bird