R100
Japan, 2013 : Alberta Premiere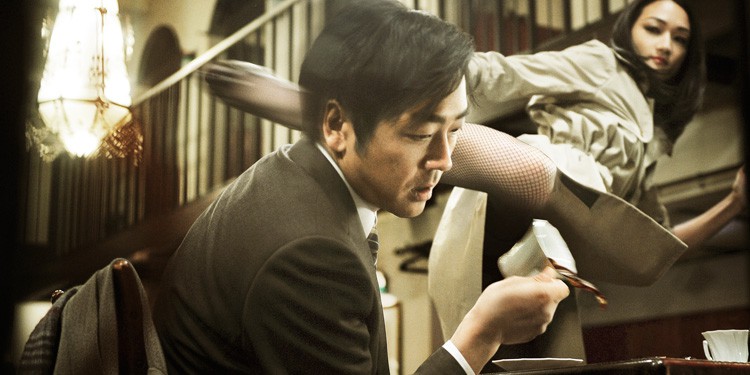 description
Takafumi Katayama is a lonely, beaten down salaryman. His wife is in a coma. His work has no meaning. He drifts through his daily duties and raises his young son in a fog of depression. After he signs a one-year contract with a boutique S&M agency specializing in random acts of public sadist humiliation, Takafumi finds a renewed vigor for life. While at first the rough treatment and humiliation he receives from leather-clad women in cafés and restaurants is enjoyable, Takafumi soon realizes that he's opened a door that cannot be closed.
Unable to end his relationship with the club, he finds himself pursued by a gang of ruthless dominatrices, each with a very unique talent. Takafumi must either find a way to turn the tables, or walk even further down this dark yet sexy path.
Writer/director Matsumoto, the incorrigible force behind beloved CUFF fi lm BIG MAN JAPAN, returns with another strange and wonderful offering. The title R100, is a tongue-in-cheek reference to Japanese movie ratings R-15 and R-18, the implication is that no one under 100 will be admitted.

OFFICIAL SELECTION:
Toronto International Film Festival 2013
Fantastic Fest 2013
press for R100
""An aggressive comedy steeped in thoughtful weirdness and glorious kink.""
- Badass Digest
""R100 is such a special and unusual piece of cinema...""
- Exclaim
details
credits
Director:
Hitoshi Matsumoto
Writer:
Hitoshi Matsumoto
Principal Cast:
Nao Ohmori, Mao Daichi, Shinobu Terajima
Website:
http://www.r-100.com
community