The Husband
Canada, 2013 : Alberta Premiere
Special Guest!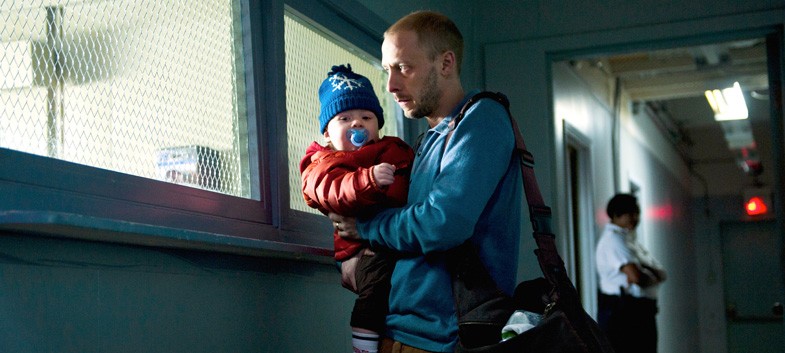 description
Canadian filmmaking icon Bruce McDonald (HARD CORE LOGO,PONTYPOOL) returns to the big screen with 'THE HUSBAND', an emotionally wrenching familial drama dealing with McDonald's recurring twin themes of love and heartbreak.

After his wife, a teacher, lands a jail sentence for sleeping with one of her underage students, nebbish and bespectacled everyman Henry (Maxwell McCabe-Lokos) is left to pick up the pieces of their broken marriage, including the care of their 18-month-old infant son. While trying to juggle the twin stresses of single parenthood and a busy career, Henry is forced to contend with the fissures in his marriage and the fallout from his wife's criminal trespasses.
'The Husband' reunites McDonald with McCabe-Lokos (THE TRACEY FRAGMENT) and Stephen McHattie (PONTYPOOL) in a modern fable that puts a touching and heartbreaking twist on the tale of the cuckolded husband.


OFFICIAL SELECTION:
Toronto International Film Festival 2013
Whistler Film Festival 2013
press for The Husband
""For showing the power of impotent male rage. For delivering a standout performance by Maxwell McCabe-Lokos. For peppering a stark story of betrayal with glorious slashes of pure colour and light""
- Cameron Bailey, TIFF
details
special guest
Writer & Actor Maxwell McCabe-Lokos in attendance!
credits
Director:
Bruce McDonald
Writers:
Kelly Harms,
Maxwell McCabe-Lokos
Producers:
Daniel Beckerman and Cher Hawrysh
Cast:
Maxwell McCabe-Lokos, Sarah Allen, August Diehl, Stephen McHattie

Facebook:
thehusband
community
awards
Winner Best Canadian Film, Whistler Film Festival 2013
Community Partners