The Sacrament
USA, 2013 : Alberta Premiere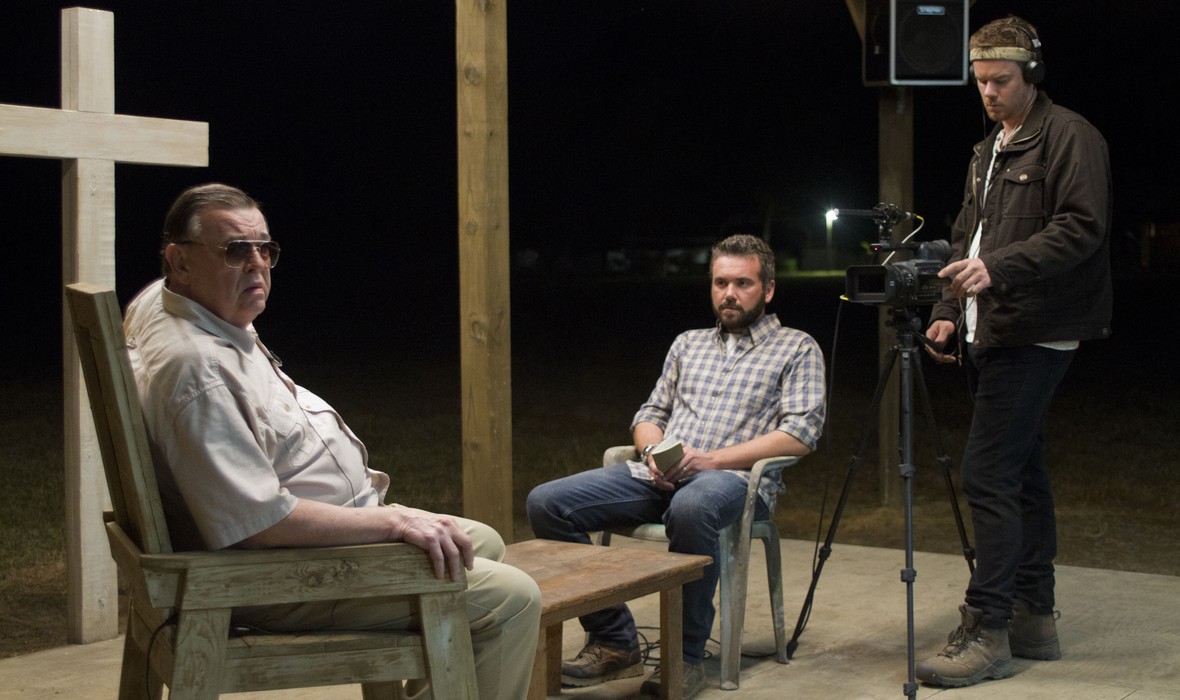 description
The latest from Ti West (THE HOUSE OF THE DEVIL, V/H/S), THE SACRAMENT follows a group of journalists shooting a doc about a man's attempt to locate his missing sister.
Patrick is a fashion photographer. His colleagues at Vice magazine, Sam and Jake, catch wind of a letter he received from his estranged sister Caroline, who's living in a "sober" commune at an unnamed location outside the United States. Figuring her story would be a great subject for a documentary, the three set off for a visit. While Patrick reunites with his sister, Sam and Jake investigate why members of the isolated community have followed a mysterious leader they call Father.

THE SACRAMENT is West's powerful take on suicide cults, and it shows a deep understanding of the hold a leader can have over a trusting populace. The film's charismatic Father is a clear stand-in for the infamous Jim Jones, who led hundreds to a mass suicide at Jonestown in 1978.

Official Selection:
Toronto International Film Festival 2013
Fantastic Fest 2013
AFI Fest 2013
press for The Sacrament
"The ominous, pulsating drone of Bates' music, the increasing agitation of West's editing, and the raw, video-reporter edge of Eric Robbins' nervy camerawork all contribute to manipulate the atmosphere into one of engulfing dread in a film that gets under "
- The Hollywood Reporter
"This slow-burning investigation of unseemly goings-on at a rural Christian commune is frightening in any genre language"
- VARIETY
screened with a short film

Baskin
Turkey, 2013, 11 Min, Director: Can Evrenol
Four cops go to hell.
details
credits
Director, Writer:
Ti West

Producers:
Eli Roth, Jacob Jaffke, Peter Phok, Christopher Woodrow, Molly Conners

Cast:
Joe Swanberg, AJ Bowen, Kentucker Audley, Amy Seimetz, Gene Jones
community
awards
Winner, Jury Prize Gérardmer Film Festival 2013