The Strange Colour of Your Body's Tears
France/Belguim, 2013 : Alberta Premiere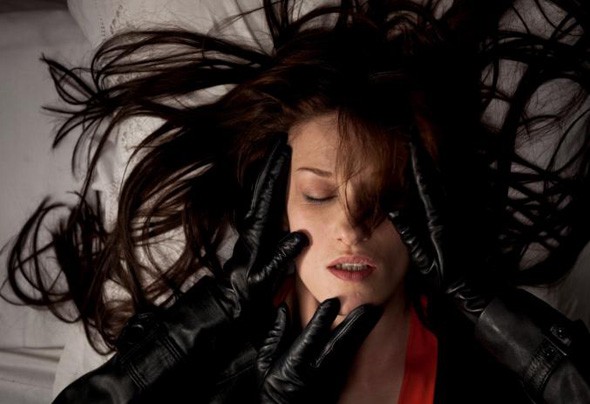 description
From the directors of AMER comes this gorgeous and lurid homage to masters of classic Italian Giallo horror.
Dan returns home to his Art Nouveau apartment building to find that his wife is missing. The police are no help, and there are no signs of a struggle or a break-in. His search for answers leads him to uncover strange details about his neighbors' lives and, unexpectedly, Dan slowly begins to suffer from hallucinations and madness.

A cinematic riddle about obsession, desire, and memory, this blood-soaked homage is a bloody and taut psychosexual rabbit hole, a puzzle that begs not to be solved but invites the audience to revel in the sadomasochistic eroticism of the ultra-saturated color scheme.

An enigma of lush visuals and jarring violent imagery, with a lavish score of seventies Italian soundtrack classics by the likes of Ennio Morricone, this film will tie you up, caress you with a sharp blade, and keep you guessing from start to finish.

OFFICIAL SELECTION:
Toronto International Film Festival 2013
AFI Festival 2013
Fantastic Fest 2013
Sitges 2013
Locarno International Film Festival 2013
Boston Underground Film Festival 2014
press for The Strange Colour of Your Body's Tears
""For the adventurous viewer, THE STRANGE COLOUR OF YOUR BODY'S TEARS could be a mind-altering experience, best enjoyed loud and on the big screen.""
- Fangoria
""Laced with the sort of violence and sexual content that was the giallo movement's stock in trade…" "
- Todd Brown, Twitch Film
details
18+
French with English Subtitles
102 Minutes
credits
Directors:
Hélène Cattet, Bruno Forzani
Writers:
Hélène Cattet, Bruno Forzani
Producers:
Eve Commenge, François Cognard
Cast:
Klaus Tange, Jean-Michel Vovk, Sylvia Camarda, Sam Louwyck
Facebook:
etrangecouleur
community