Vannin'
USA, 2014 : World Premiere
Special Guest!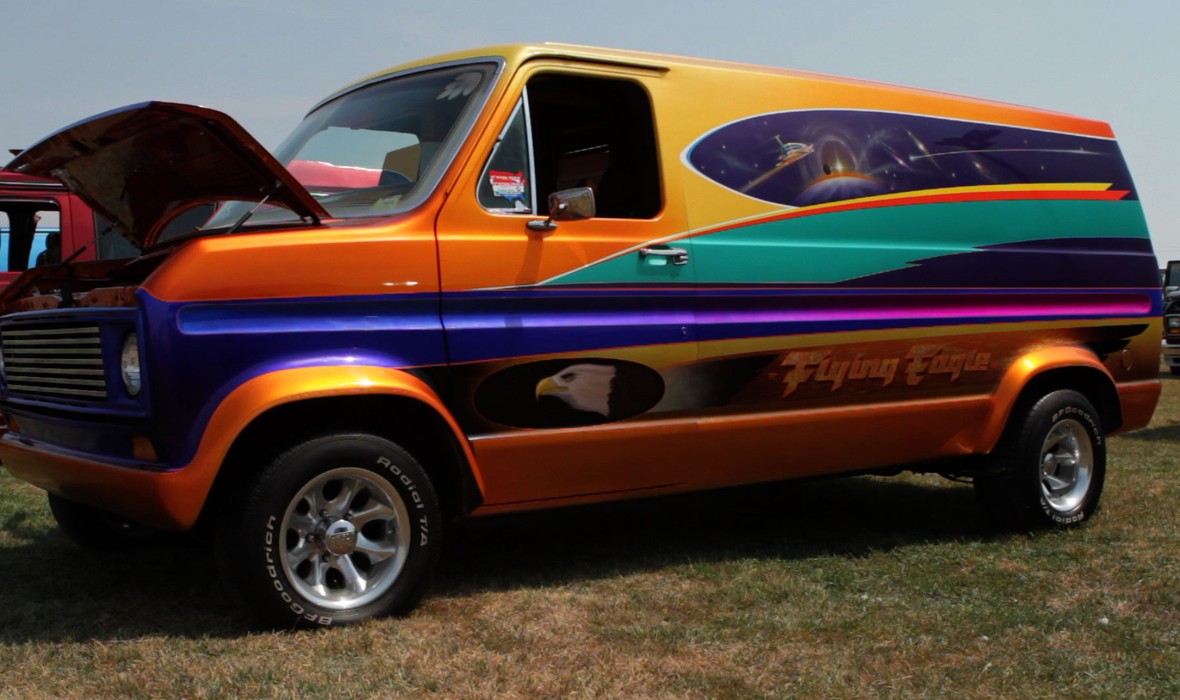 description
VANNIN' is a weird and wonderful look at the subculture of van enthusiasts who continue to keep the 1970s dream alive, from the Scooby Doo gang's Mystery Wagon to dragon-bedecked, plush cruisers.

For more than 40 years, these wild and woolly van fans gather at the National Truck-In, also known as "The Van Nationals." All manner of vans and the people who love them gather at the event, which is part car show, part camping trip, and all-around crazy party. Get to know various aspects of the vannin' world, from "show-fields" to "puppy truckers", "s.l.u.t. busses" and the "two percent" movement.

True love never dies. VANNIN' is a fascinating and hilarious homage to subcultures in all of their strange and wild forms. The lushly carpeted shaggin' wagon is alive and well in 2014. As fans say: "Vannin' – it's a way of life."

BE SURE TO JOIN US FOR A PRE PARTY AT THE GLOBE CINEMA!!
HOSTED BY VANDITS VC WITH ARLEN SMITH AND DAN VACON, FOLLOWED BY AN AFTER-PARTY AT THE PALOMINO. Visit our Facebook Event.
Doors open at 6pm for this show. Palomino details TBA.
press for Vannin'
"...directors Andrew J. Morgan and Nick Nummerdor offer up a raucous celebration of the vannin' lifestyle…"
- Matt Wedge, Obsessive Movie Nerd
screened with a short film

Methel Island
USA, 2013, 12 Min, Director: Meg Smaker
A peacock, a musical number on meth and a trash full of condoms: welcome to Methel Island.
details
special guest
credits
Directors/ Writers:
Andrew J. Morgan, Nicholas Nummerdor

Website:
vanninmovie.com
community
Presenting Partner