We Are The Best (VI ÄR BÄST!)
Sweden /Denmark, 102 : Alberta Premiere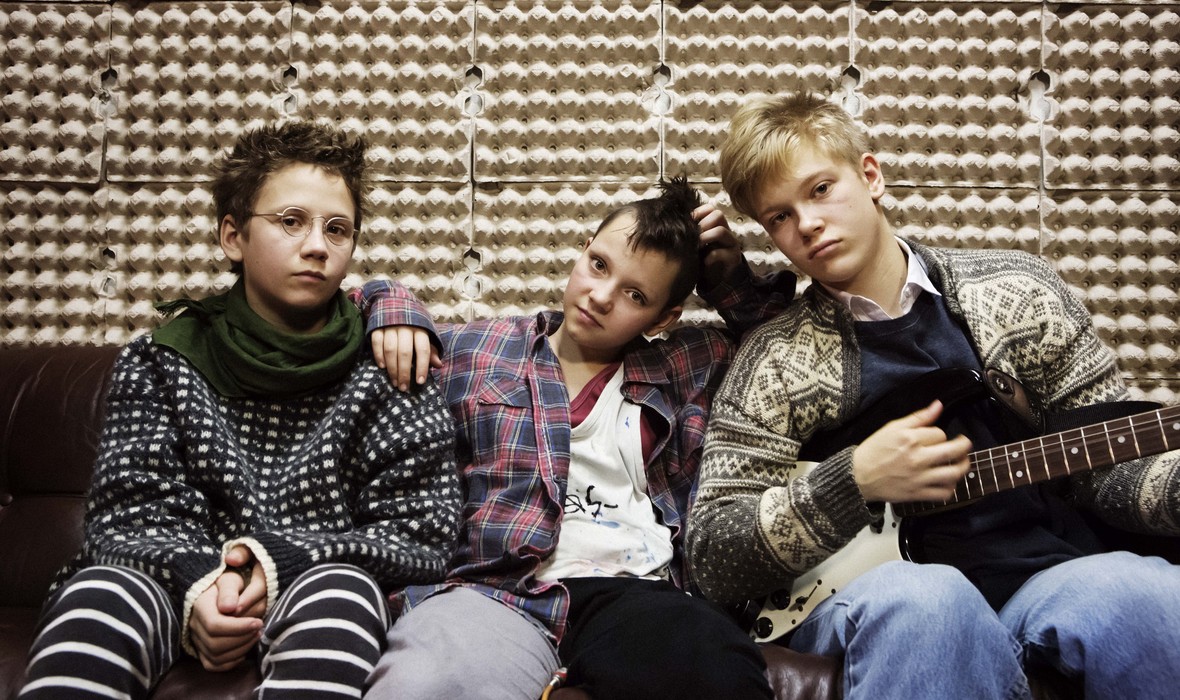 description
Bobo (Mira Barkhammar), Klara (Mira Grosin) and Hedvig (Liv LeMoyne) are three 13-year-old girls trying to survive adolescence in early 80s Stockholm. Like all alienated teenagers, they're equal parts brave, frustrated, angry and strange.

Everyone's saying punk is dead, but apparently the girls haven't heard the news. Taking a cue from every other punk great before them (it's not knowing how to play that matters, just the attitude), the gang of preteen misfits starts their own loud and brash power trio. The girls not only discover the perfect outlet for their rebellious leanings, but the limits of tolerance from the square adults around them.

Newcomers Barkhammar, Grosin, and LeMoyne deliver anarchic and inspired performances in a crowd-rousing, coming-of-age drama that's both hilarious and heartwarming, in the spirit of classic and contemporary films like Suburbia and Short Term 12.

Directed by the provocative Swedish auteur Lukas Moodysson (TOGETHER, SHOW ME LOVE) WE ARE THE BEST! is an adaptation of the graphic novel written by his wife Coco.
Following the matinee screening on Sunday April 13 - free punk rock show at Local 510 featuring Ok! Jazz and The Shiverettes. 4pm - 6pm. Everyone is welcome to attend.


OFFICIAL SELECTION:
Toronto International Film Festival 2013
Venice Film Festival 2013
press for We Are The Best (VI ÄR BÄST!)
"This is a movie for reveling in the fun of being a kid. And celebrating the punk spirit"
- Dan Schindel, Movie Mezzanine
details
18+
ENCORE SUNDAY APRIL 13 – All Ages (anyone 17 and under admission $6 – matinee only)
Swedish with English Subtitles
102 Minutes
credits
Director, Writer:
Lukas Moodysson

Producer:
Lars Jönsson

Cast:
Mira Barkhammar, Mira Grosin, Liv LeMoyne, Anna Rydgren, David Dencik
community
awards
Audience Award, Reykjavik International Film Festival 2013
Best Film, Tokyo International Film Festival 2013
Baltic Jury Prize, Nordic Filmdays Lübeck 2013