48-Hour Movie Making Challenge
Canada, 2015 : World Premiere
Special Guest!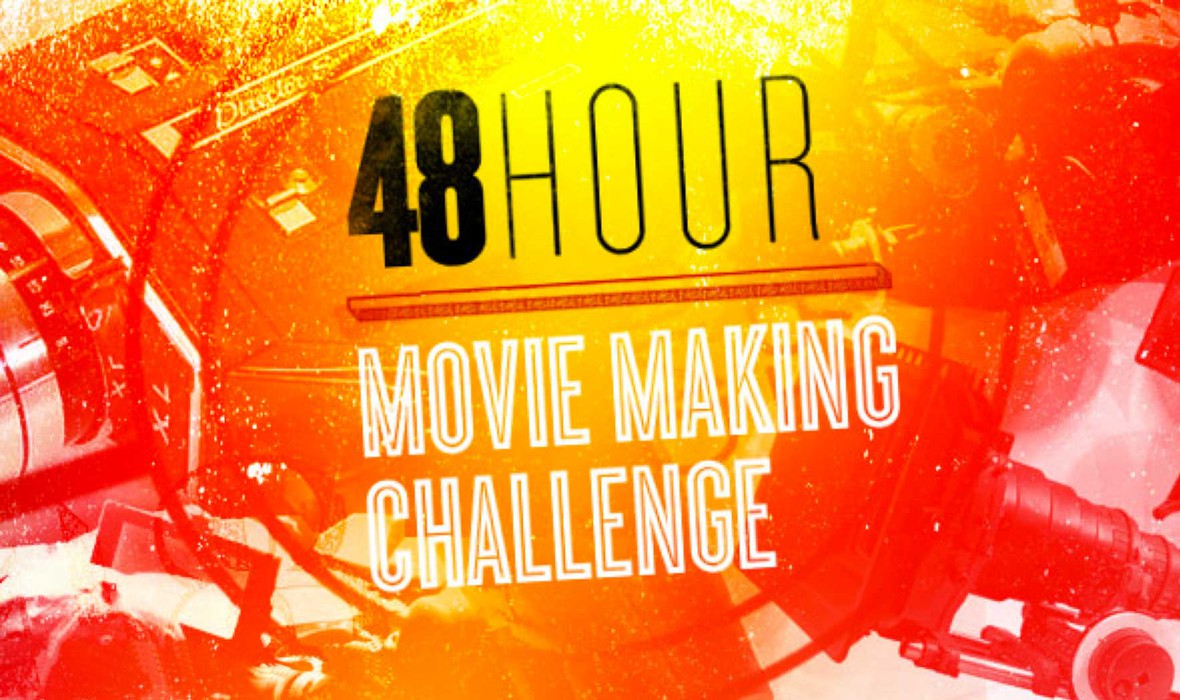 description
Please join us for the 9th CUFF 48-Hour Movie Making Challenge completed shorts showcase!

All registered teams were provided randomly selected elements (genre, prop and line of dialogue) to include in their short film. The teams were then given 48 hours to complete a 2 - 5 minute short film, and will now be seeing their short for the first time, both as a team and with an audience on the big screen! The in competition shorts (which meet all the rules of the challenge) will be juried live at the screening by notable judges, and the awards ceremony will complete the night.

The films will be juried for awards based on how well teams integrated the given elements, and based on the overall quality of film produced (story, structure, entertainment factor).

Feel free to join us after the screening, across the street, for an after-party.
VERN'S - 622 8th Avenue SW - 6:30pm (or just after the screening is over

48 HOUR JUDGES

MICHELLE WONG is the Head of Feature Film Division, Business Affairs Manager at Corkscrew Media. Michelle's formal film training began in 1990 at the National Film Board (NFB) of Canada, and now has more than 20 years in the film and television industry. Currently with her management role, Michelle oversees all contracting and legal aspects of the television specials and series produced by Corkscrew Media.

MIKE PETERSON is an award-winning director whose body of work includes shorts, commercials, music videos, reality TV, documentary and the feature comedy, LLOYD THE CONQUEROR (2012). His films have been featured in over 70 film festivals worldwide. Michael tells outsider stories and his taste in projects runs from comedy to sci-fi. He is a recent alumni of the prestigious 2013 Canadian Film Centre's Director Lab.

MARK IRWIN is one of Hollywood's most sought-after cinematographers, with films like SCREAM, THERE'S SOMETHING ABOUT MARK and DUMB AND DUMBER to his credit. Born in Toronto, Ontario, Irwin has worked with David Cronenberg on a number of films including VIDEODROME, THE FLY, THE BROOD and SCANNERS.

JOHN TEBBUTT has been a judge of the 48-Hour Movie Making Challenge since the beginning. He's also most notably the Video Vulture for FFWD. We didn't want to see the tradition end.

BILL EVANS is the Executive Director of the Alberta Motion Picture Industries Association (AMPIA). Bill is the former Director of Programming at the Whistler Film Festival and Director of Showcases and Senior Manager of Film Training Programs at the National Screen Institute. Bill also served as Festival Director of the NSI Film Exchange in Winnipeg and the Local Heroes Film Festival in Edmonton. Bill is an award-winning events producer and has a broad range of programming experience.
details
18+
180 min
special guest
Cast, Crew, and Directors in attendance!
credits
Producers: Cameron Macgowan and Brenda Lieberman
community
Presenting Partner