Bloodsucking Bastards
USA, 2015 : International Premiere
Special Guest!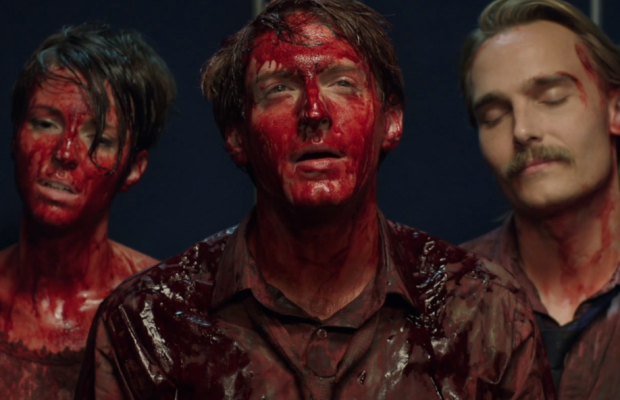 description
An Office Space meets SHAUN OF THE DEAD action-packed vampire comedy, BLOODSUCKING BASTARDS stars Fran Kranz (CABIN IN THE WOODS) as Evan Sanders, a dutiful and overworked employee stuck at a soul-killing corporation with his beautiful co-worker and girlfriend Amanda (Emma Fitzpatrick of THE COLLECTION) and his slacker best friend Tim (Joey Kern of SUPER TROOPERS). Evan's world begins to crumble when Amanda dumps him and his boss Ted (Joel Murray of MAD MEN) hands his coveted promotion to his nemesis Max (Pedro Pascal of GAME OF THRONES). When his officemates start going through disturbing changes and bodies begin to pile up, Evan must find a way to stop the evil brewing amidst the cubicles and water coolers, win back Amanda, and rescue his workplace pals before his life and career go from dead-end… to just dead.
OFFICIAL SELECTION:
Slamdance 2015
DIRECTOR BIOGRAPHY:
Brian James O'Connell is an actor and director, known for THE GIRLS' ROOM (2000), ANGRY WHITE MAN (2011) and BLOODSUCKING BASTARDS (2015).
press for Bloodsucking Bastards
"This is the next big thing in cult comedy classics and an absurd amount of fun."
- VeryAware
"Bloodsucking Bastards is a special kind of horror comedy that both goes for the jugular and tickles your funny bone in delightfully inventive ways, while giving us the next big catch-phrase to boot."
- MovieWeb
screened with a short film

Crow Hand!!!
USA, 2015, 2:30 Minutes, Director Brian Lonano
A husband gets more than he bargains for when he picks up a mysterious crow totem off the ground, much to his wife's chagrin.
details
special guest
Producers Brandon Evans and Patrick Rizzotti in attendance for Thursdays screening!
credits
Director:
Brian James O'Connell
Producers:
Brandon Evans, Brett Forbes, Patrick Rizzotti, Justin Ware, Colleen Hard
Screenwriters:
Ryan Mitts, Dr. God
Cast:
Fran Kranz, Pedro Pascal, Joel Murray, Justin Ware, Marshall Givens, Joey Kern
Website:
bloodsuckingbastards.com
Facebook:
bloodsuckingbastards

Twitter:
@bam_snap
community
Community Partners