Felt
USA, 2014 : International Premiere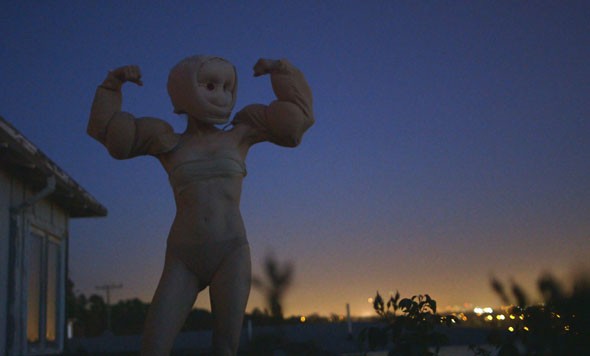 description
Amy (Amy Everson) works a dead end job to finance her artistic endeavours and has been plagued by nightmares that pull her into a traumatic past. Amy's only outlet is her increasingly outrageous artistic project and alter egos that isolate Amy from her few remaining friends. When she meets Kenny (Kentucker Audley), who's kind and understanding, for a moment it appears as though life could get better. Jason Banker (TOAD ROAD), who started his career in the world of documentary, uses the same naturalistic filming technique and improv-heavy dialogue as his earlier films. Although it begins to unfold as a quiet film, the third act takes a sharp turn as the suspense develops.
OFFICIAL SELECTION:
Fantastic Fest 2014
AFI Fest 2014
DIRECTOR BIOGRAPHY:
Jason Banker, a gifted cinematographer who has shot for Jonathan Caouette and Adrian Grenier, burst onto the director scene in 2012 with his debut feature TOAD ROAD. Jason Banker is a cinematographer and producer, known for TEENAGE PAPARAZZO (2010) and TOAD ROAD (2012).
press for Felt
"An extraordinary movie anchored by an astonishing performance by a non-actor."
- BadAss Digest
"FELT really acts as a united front of creative forces on a conversation for a subject in our society that needs to get much, much louder."
- Twitch
screened with a short film

Viscera
USA, 2014, 4 Minutes, Director Lauren Morrison
An examination of the disconnect between food and source, rich and poor, and the intentional ignorance that allows exploitation to flourish.
details
credits
Director/Producer:
Jason Banker
Cast:
Amy Everson, Kentucker Audley, Ryan Creighton
Writers:
Jason Banker, Amy Everson
Facebook:
www.facebook.com/FeltMovie

community