Guidance
Canada, 2014 : Alberta Premiere
Special Guest!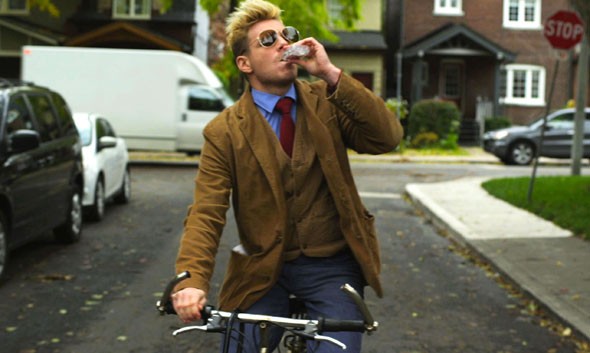 description
At 36, David Gore is diagnosed with skin cancer and is fired from the last acting gig he could get. Desperate for money the immature former child actor fakes his resume and gets a job as a high school guidance counsellor. The students of Grusin High love him (maybe because he drinks and smokes with them?), but it's just the beginning of the unabashed alcoholic's downward spiral. The debut film by Canadian Pat Mills (Nickelodeon's You Can't Do That On Television) takes on some tough issues, while remaining genuinely funny.

OFFICIAL SELECTION:
Toronto International Film Festival 2014
DIRECTOR BIO:
Pat Mills got his start in the industry as an actor on the series You Can't Do That on Television. He received his training at Ryerson University where he was the recipient of the Norman Jewison Filmmaker Award and City TV Best Film Award. His short films have played at festivals all around the world, including TIFF
press for Guidance
"A gutsy work of originality that plays with audience expectation and ends up delivering a surprising and admirably untraditional story."
- Exclaim
"Zany, vulgar, and often both at the same time."
- Toronto Film Scene
screened with a short film

Three In A Car
Calgary, 2015, 6 Minutes, Director Jason Filiatrault (World Premiere)
A short comedy about dating and transportation.
details
special guest
Director and Lead Actor Pat Mills in Attendance!
credits
community