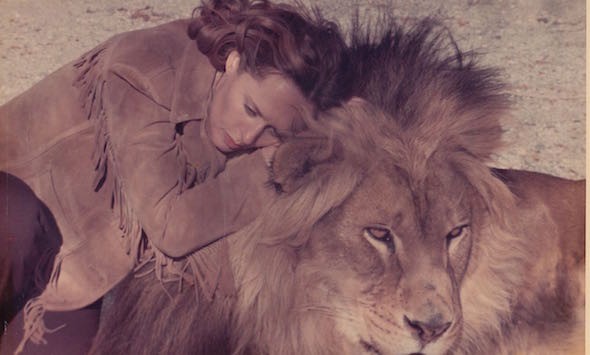 description
No animals were harmed in the making of this movie. 70 members of the cast and crew were. An unprecedented––and wholly unpredictable––action-adventure, ROAR follows wildlife preservationist Hank (THE EXORCIST producer Noel Marshall in his sole and career-derailing turn as an actor and director), who lives harmoniously alongside a menagerie of over 100 untamed animals, including cheetahs, elephants, lions and tigers on a preservation in the African plains. When his wife and children arrive (real-life wife Tippi Hedren, THE BIRDS, and step-daughter Melanie Griffith, WORKING GIRL) for a visit, a long-brewing battle for dominance between the lions erupts and threatens their very lives. – Alamo Drafthouse

Drafthouse Films and Olive Films have partnered for the theatrical release of this infamous yet rarely seen '80s cult classic.
press for ROAR
"You've never seen a movie like ROAR and there will never, ever be a movie like ROAR again."
- Drafthouse Films CEO and founder Tim League
details
102 Minutes
credits
community