Salt of the Earth
Brazil/Italy/France, 2014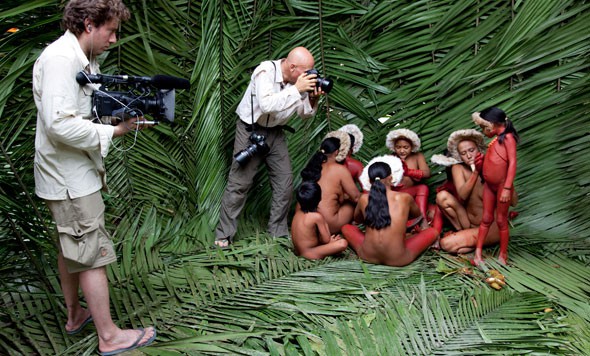 description
For the last 40 years, photographer Sebastião Salgado has been travelling through the continents, witnessing some of the major events of our recent history: international conflicts, starvation and exodus. Now embarking on a huge photographic project, a tribute to the planet's beauty, Sebastião Salgado's life and work are revealed by his son, Juliano, and German director Wim Wenders, himself a photographer.

THE SALT OF THE EARTH was nominated for Best Documentary Feature at both the 2015 Academy Awards and Independent Spirit Awards.

OFFICIAL SELECTION:
Festival de Cannes 2014

DIRECTOR BIOGRAPHY:
Juliano Ribeiro Salgado was born in Paris and grew up in a Franco-Brazilian environment. In 1996, he made his first documentary, on the use of anti-personnel mines in Angola. Juliano Ribeiro Salgado has made a number of short films and documentaries for French television.
press for Salt of the Earth
"The Salt of the Earth doesn't reveal so much as gracefully confirm that the empathy and humanism that make Salgado's photojournalistic work so special are also a part of the artist's outlook on life."
- The Hollywood Reporter
"A stunning visual ode to the photographer Sebastiao Salgado."
- Variety
details
credits
Director:
Juliano Ribeiro Salgado, Wim Wenders
Producer:
David Rosier
Screenwriter:
Juliano Ribeiro Salgado, Wim Wenders, David Rosier
Cinematographer:
Juliano Ribeiro Salgado, Hugo Barbier
Cast:
Sebastião Salgado, Wim Wenders, Juliano Ribeiro Salgado
community
awards
Prize of the Ecumenical Jury - Special Mention, Cannes Film Festival 2014
Un Certain Regard - Special Jury Prize, Cannes Film Festival 2014
Best Documentary Film, César Awards 2015