The Salvation
Denmark/UK, 2014 : Alberta Premiere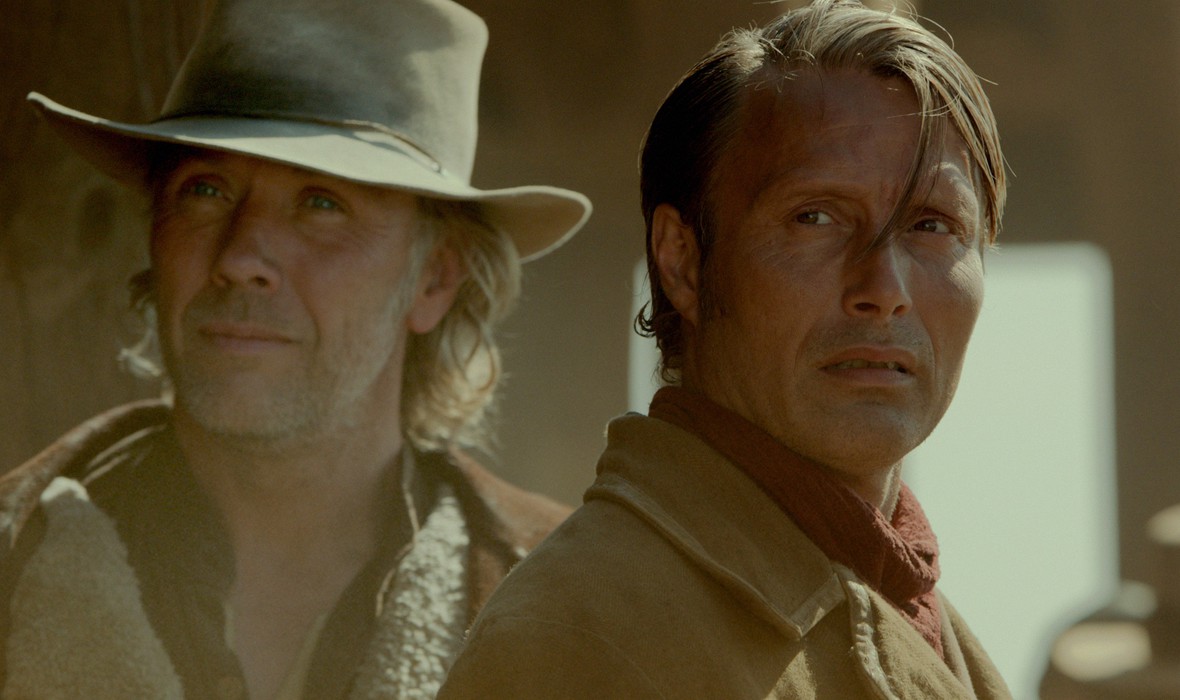 description
The mighty Mads Mikkelsen stars in Kristian Levring's THE SALVATION, 
a white-knuckle tale of revenge set circa 1871 in the Wild West. Exploding 
with eye-popping action, dramatic landscapes – and a smoldering performance 
by Eva Green – the film is a rip-roaring saga of sin and redemption.

Jon (Mikkelsen) is a Danish ex-soldier, who immigrated to America with his 
brother (Mikael Persbrandt), seeking a better life after Denmark's loss to 
Germany in 1864. Seven years later, his wife and son have come to join him, 
only to be murdered on the way to their new homestead. When Jon lays waste 
to the scoundrels responsible, he incurs the wrath of local gang leader Delarue 
(Jeffrey Dean Morgan) who takes out his anger on both Jon and the cowardly 
townspeople. Only Jon and his brother are willing to stand up to Delarue.

Among the townsfolk are the mayor-undertaker (Jonathan Pryce) and sheriff-
preacher (Douglas Henshall) who would rather sacrifice others than fight 
back. Also in the mix is Delarue's widowed sister-in-law (Green) who is mute 
and scarred (due to an Indian attack) yet still beautiful and desired by Delarue .
OFFICIAL SELECTION:
Cannes Film Festival 2014
Chicago International Film Festival 2014
Dublin International Film Festival 2015

DIRECTOR BIOGRAPHY:
Kristian Levring was one of the four co-founders of the Dogme95 movement. His own Dogme film THE KING IS ALIVE premiered in Un Certain Regard at Cannes 2000. He has since made genre-defying films ranging from a period drama (THE INTENDED) to a thriller (FEAR ME NOT) and now a western.
press for The Salvation
"The Salvation is a hell of a lot of fun, and consistently intellectually and emotionally rewarding. "
- Jason Gorber, TwitchFilm
"Levring is certainly the first of his countrymen to render an homage to the genre with quite this level of skill"
- Variety