The Yes Men are Revolting
USA, 2014 : Alberta Premiere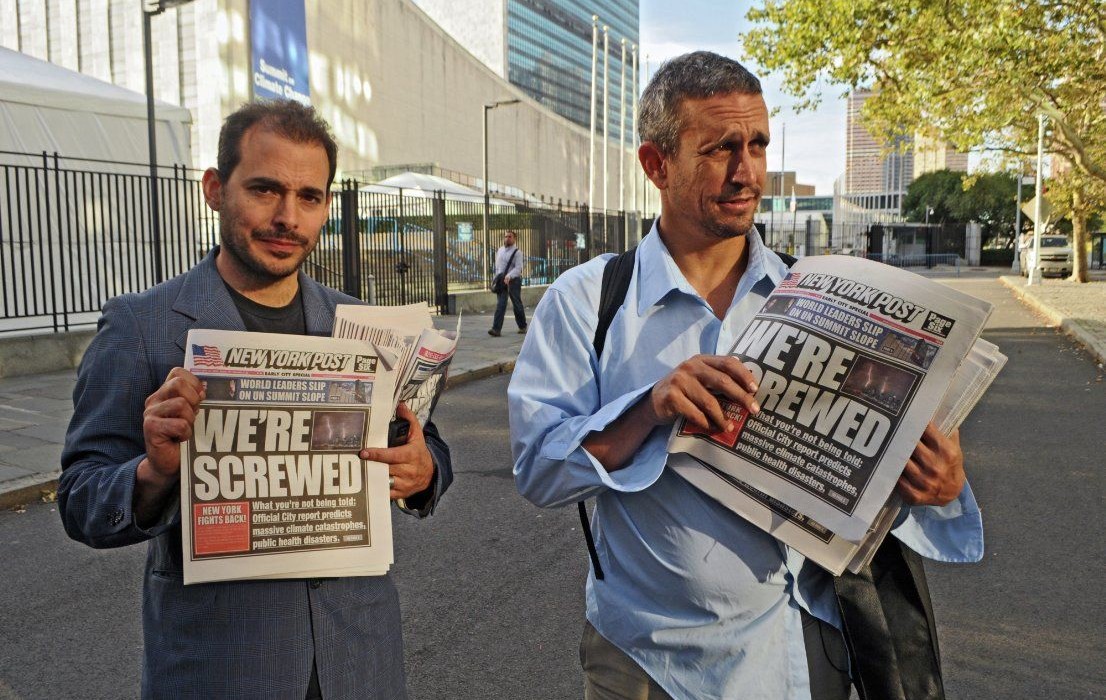 description
Comedy troupe The Yes Men stage phony events and press releases in an effort to bring attention to environmental dangers and corporate greed. Following up the 2003 and 2009 documentaries, THE YES MEN ARE REVOLTING follows activists Andy Bichlbaum and Mike Bonnano as they continue to punk the unquestioning media, large corporations and government officials. In addition to chronicling their elaborate hoaxes, the documentary explores if The Yes Men can continue to sustain a life of activism in
middle age with jobs, relationships and children to consider.
OFFICIAL SELECTION:
Toronto International Film Festival 2014
Istanbul International Independent Film Festival 2015
DIRECTOR BIOGRAPHY:
Laura Nix is based in Los Angeles. She has over seventy production credits and has directed the feature film The Politics of Fur (2002) and two feature documentaries, The Light in Her Eyes (2011) and The Yes Men Are Revolting (2014).
press for The Yes Men are Revolting
"Entertaining mix of agitpop, pranksterism and autobiography."
- Variety
"The third chapter in THE YES MEN franchise manages to personalize its subjects' quest, easily making it the best of the series to date."
- Indiewire
screened with a short film

Dolphin Lover
USA, 2015, 15 Minutes, Director Kareem Tabsch
Incredible true story of Malcolm Brenner and his summer long love affair with dolly the dolphin.
details
credits
community
Community Partners