World of Kanako (Kawaki)
Alberta Premiere, Japan : 2014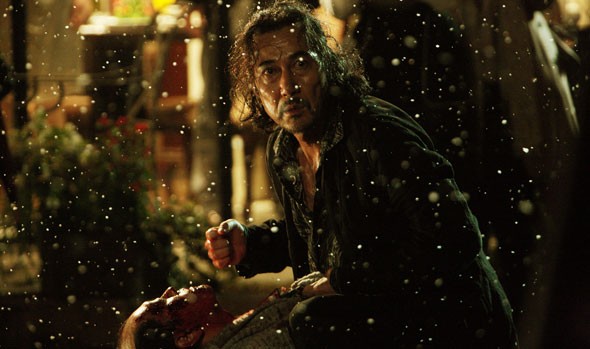 description
When Kanako, a beautiful girl and star pupil, disappears her father Akikazu (Japanese screen icon Kôji Yakusho, THE EEL, CURE, BABEL) starts a desperate search to locate his daughter. With all belongings left in her room, Kanako seems to have vanished with few leads. Akikazu begins retracing his daughter's past, speaking to her friends, and slowly uncovering secrets about the daughter he neglected for years. A clue finally leads Akikazu to understand the incomprehensible world that Kanako lived in. On his journey Akikazu not only searches for the daughter he barely knew, but the perfect happy family he has been dreaming of.

This provocative thriller is the most recent feature from CONFESSIONS director Tetsuya Nakashima.

OFFICIAL SELECTION:
Busan International Film Festival 2014
Toronto International Film Festival 2014

DIRECTOR BIOGRAPHY:
Tetsuya Nakashima was born in Fukuoka, Japan and has directed award-winning commercials, music videos, television series, and films. His features include HAPPY-GO-LUCKY (1997), BEAUTIFUL SUNDAY (1998), KAMIKAZE GIRLS (2004), MEMORIES OF MATSUKO (2006), PACO AND THE MAGICAL PICTURE BOOK (2008), CONFESSIONS (2010) and THE WORLD OF KANAKO (2014).
press for World of Kanako (Kawaki)
"As morally murky as CONFESSIONS, and as emotionally intense as MEMORIES OF MATSUKO, THE WORLD OF KANAKO is a visceral dive into hearts of darkness and the ties that bind them."
- Electric Sheep
details
credits
Director/Screenwriter:
Tetsuya Nakashima

Producers:
Satomi Odake, Yutaka Suzuki

Source Author:
Akio Fukamachi

Cast:
Kôji Yakusho, Nana Komatsu, Satoshi Tsumabuki
community
awards
Best Screenplay, Austin Fantastic Fest 2014