Director's Cut
United States, 2016 : International Premiere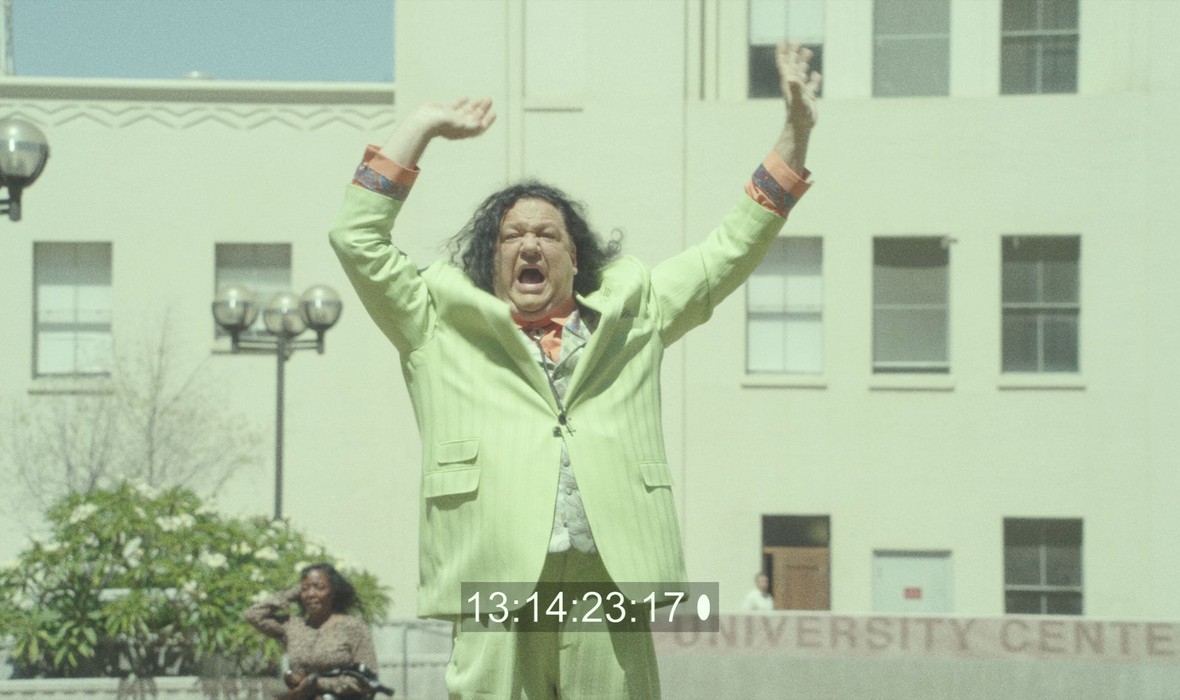 description
The ultimate meta movie, DIRECTOR'S CUT is an insane, cinematic sleight of hand trick that reflects on itself, much like the stage persona of its co-star and creator, world famous illusionist Penn Jillette. Here, teamed with acclaimed Director Adam Rifkin (CUFF.Docs 2014 GIUSEPPE MAKES A MOVIE, DETROIT ROCK CITY), Jillette conjures a mind bending, genre-defying movie-within-a-movie mash-up that's part narrative thriller, part portrait of a madman. DIRECTOR'S CUT is about a cineaste stalker who kidnaps his favorite actress, Missi Pyle, and forces her to star in his amateur movie. The end result is a mad mash-up of scenes from the movie within, outtakes, clips from other movies and lo-fi footage.
OFFICIAL SELECTION
Slamdance 2016
DIRECTOR'S BIO
Adam Rifkin is a Writer/Director/Producer/Actor whose eclectic career ranges from broad family comedies to cult classics to dark and gritty urban dramas. Rifkin's most recent film, GIUSEPPE MAKES A MOVIE screened at CUFF.Docs 2014.
Show Up & Ship Out / After Party
Catch a bus from Ship & Anchor Pub (534 17 Ave SW) at 6:30pm and return after the screening.
$10 tickets include the film, transport to and from the Globe, and a pint of Big Rock!
Tickets are available for purchase in advance from the bar.
Details on Facebook Event
ALL are welcome to attend the After-Party regardless of a bus ticket. Please join us for fried pickles and a hang out. We'll be around back by the dart boards.
press for Director's Cut
"An inventive satire about the ever-narrowing relationship between artist and audience."
- Way Too Indie
"Meta cinema has never been more popular than the present ... Rifkin and company manage to make the style work brilliantly."
- Cinema Slasher
screened with a short film

Anxiety #5
Canada, 2015, 5 Minutes, Director Jesse Foster
Within the confines of a Brooklyn tenement-housing bathroom, a man's history of violent acts catches up with him.
details
18+ Licensed Screening
83 minutes
credits
Director
Adam Rifkin
Screenwriter
Penn Jillette
Producer
Peter Golden
Cinematographer
Scott Winig
Cast
Penn Jillette
Missi Pyle
Nestor Carbonell
Harry Hamlin
Music
Kevin Blumenfeld
Official Website
makepennbad.com
Facebook
facebook.com/makepennbad
Twitter
@makepennbad
community
Presenting Partner