The Dwarvenaut
United States, 2016 : International Premiere
Special Guest!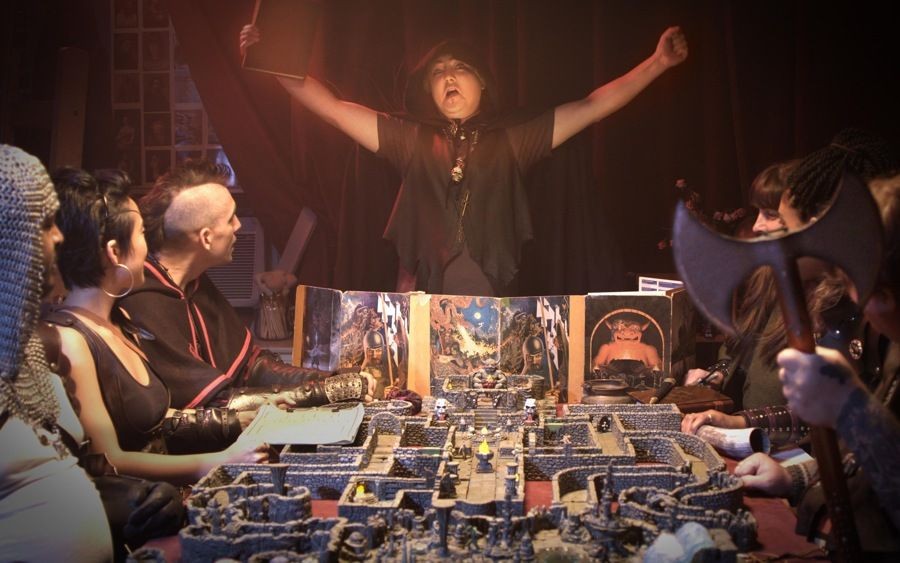 description
THE DWARVENAUT gives viewers a glimpse into the visionary mind of Brooklyn-based artist and entrepreneur Stefan Pokorny. Director Josh Bishop (CIFF Discovery Award Winner MADE IN JAPAN) weaves together memories of Stefan's tumultuous childhood with his modern day escapades. An art prodigy obsessed from a young age with Dungeons & Dragons, Stefan navigates absurd adventures-from Midwestern game conventions to the canals of Venice to Bushwick dive bars-on a quest to bring his most ambitious miniature sculpture project to life through a multi-million dollar Kickstarter campaign. Part philosopher, part jester, he preaches the virtues of fantasy gaming as a vehicle for uniting the human race on his whimsical, bizarre life's journey.
OFFICIAL SELECTION
SXSW 2016
DIRECTOR'S BIO
Josh Bishop is an award winning director living in Brooklyn, New York. His debut documentary feature MADE IN JAPAN premiered at SXSW 2015 in Austin and took the 2015 festival circuit by storm, winning the Special Jury Prize at the Nashville Film Festival, Best Documentary at the Global Visions Film Festival in Edmonton, and the Discovery Award for best first feature at the Calgary International Film Festival. The film chronicles the life of Tomi Fujiyama, the first Japanese country musician to play at Nashville's world-famous Grand Ole Opry, and boasts Morgan Spurlock as executive producer and Elijah Wood as both executive producer and narrator. THE DWARVENAUT, is his second feature documentary.
D&D Event at Dickens Pub
On Sunday, April 17 play D&D with documentary subject Stefan Pokorny. Documentary subject Stefan Pokorny, the creator and founder of Dwarven Forge, will be the Dungeon Master for the afternoon event, running from 1-6 PM.
Have any questions or interested in playing? Email us
details
18+ Licensed Screening
84 minutes
special guest
Director Josh Bishop and Documentary Subject Stefan Pokorny in attendance!
credits
community
Community Partners