Everybody Wants Some!!
United States, 2016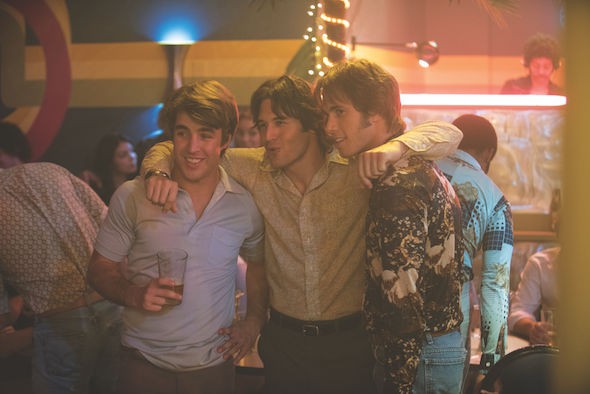 description
A "spiritual sequel" to DAZED AND CONFUSED set in the world of 1980 college life, EVERYBODY WANTS SOME is a comedy that follows a group of friends as they navigate their way through the freedoms and responsibilities of unsupervised adulthood. Get ready for the best weekend ever.

Made over 20 years after DAZED AND CONFUSED, EVERYBODY WANTS SOME was this year's Opening Film of the Austin-based SXSW Festival.

The CUFF screening of EVERYBODY WANTS SOME is being presented in collaboration with Paramount Pictures.

OFFICIAL SELECTION
SXSW 2016
DIRECTOR'S BIO
The focus of this year's CUFF retrospective, Richard Linklater is the director of several American indie hits including SLACKER (1990), DAZED AND CONFUSED (1993), BEFORE SUNRISE (1995), BEFORE SUNSET (2004), BEFORE MIDNIGHT (2013), and BOYHOOD (2014).
press for Everybody Wants Some!!
"Richard Linklater continues his hotter-than-hot streak with this dangerously charming fratboy freakout."
- Little White Lies
"Richard Linklater's '80s back-to-school comedy is a worthy heir to DAZED AND CONFUSED."
- Variety
details
Licensed Screening 18+
114 minutes
credits
community