Honey Buddies (Buddymoon)
United States, 2016 : International Premiere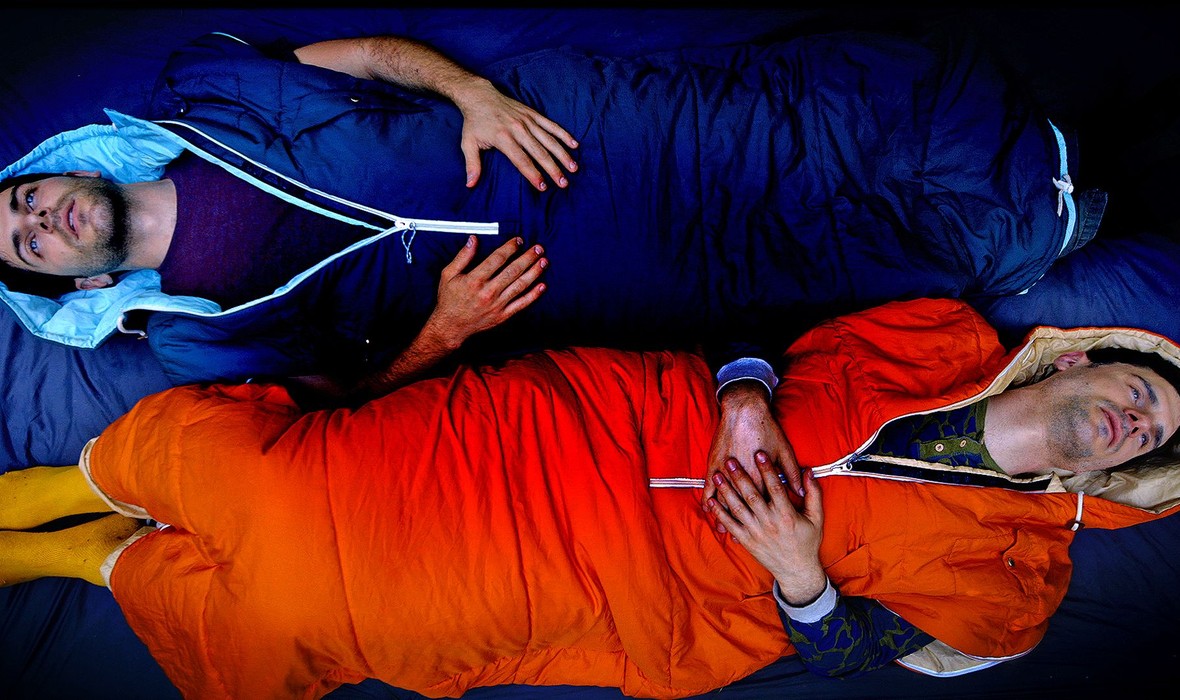 description
A new movie about unexpected honeymoons, backpacking, friendship, Lewis and Clark, and also wolves.
When David (David Giuntoli) is left by his fiancé just days before the wedding, Flula (Flula Borg), his relentlessly upbeat best man, insists that the pair go on David's previously planned honeymoon: a seven-day backpacking trip through the breathtaking mountains of Oregon. Their adventures are bookended with passages from William Clark's diary describing his friendship with Meriwether Lewis and the terrain they crossed during their expedition. Written by former roommates David Giuntoli, Flula Borg, and Alex Simmons, BUDDYMOON (AKA HONEY BUDDIES) is a comedic buddy film and surprisingly sweet ode to friendship and the great outdoors.
OFFICIAL SELECTION
Slamdance Film Festival 2016
Newport Beach Film Festival 2016
Chattanooga Film Festival 2016
DIRECTOR'S BIO
Alex Simmons is an Emmy-nominated director/producer, a recipient of an Overseas Press Club Award and a co-founder of documentary production company Muck Media. BUDDYMOON is his first narrative feature film.
press for Honey Buddies (Buddymoon)
"A gleefully self-parodying bromantic comedy."
- The Hollywood Reporter
"What a buddy comedy should be: laughs, bromance, a ridiculous encounter with a wild animal and at least one drunken night. "
- Salt Lake Magazine
details
18+ Licensed Screening
80 minutes
credits
community
awards
Winner Audience Award, Slamdance 2016