Lace Crater
United States, 2015 : Western Canadian Premiere
Special Guest!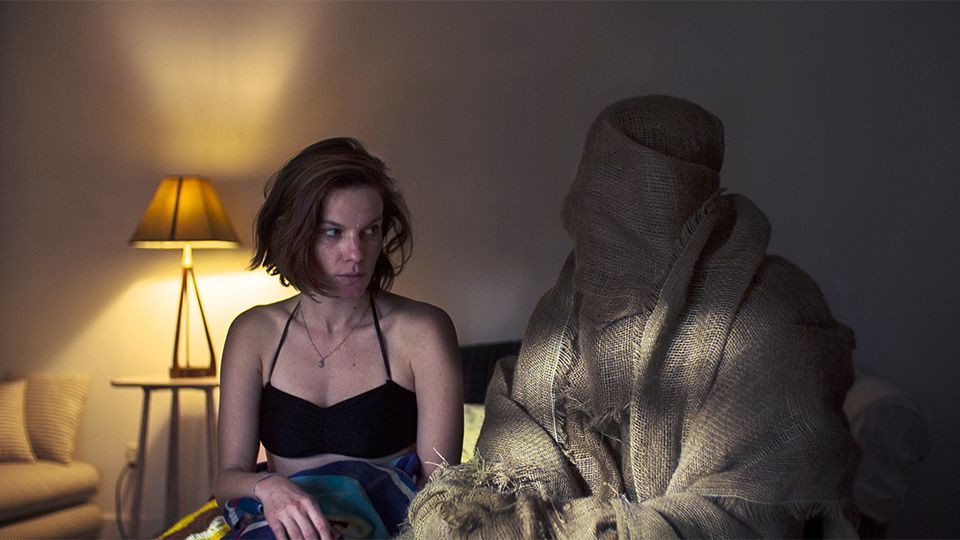 description
Escaping to the Hamptons with friends after a bad breakup, awkward 20-something Ruth (Lindsay Burdge, CUFF 2015 Selection THE MIDNIGHT SWIM) finds an unexpected connection with Michael, a stranger who shows up in her room one boozy night. There's only one problem: Michael is a ghost, and a one night stand with him leaves Ruth with aftereffects that can only be described as supernatural. As she suffers through mucous-laden night sweats, glitchy hallucinations, and the occasional tar-black ooze, Ruth must figure out for herself if she can reintegrate into society – or if she even wants to.

Co-produced by Joe Swanberg (DRINKING BUDDIES, HAPPY CHRISTMAS), first time director Harrison Atkins combines dark, dread-inducing horror with cerebral relationship-based talking to create a unique mumblecore horror comedy-drama.
OFFICIAL SELECTION
Toronto International Film Festival 2015
Sitges Film Festival 2015
Fantasporto Film Festival 2016
DIRECTOR'S BIO
Harrison Atkins was born in Santa Fe and is currently based in Brooklyn. His shorts include CHOCOLATE HEART and BLISSFUL BANQUET. LACE CRATER is his feature debut.
press for Lace Crater
"[A] quirky tale of paranormal contact. "
- The Hollywood Reporter
"With a debut this memorable ... Atkins will be one to watch."
- Paper Mag
details
special guest
Director Harrison Atkins in attendance!
credits
Director/Screenwriter
Harrison Atkins
Producers
Joe Swanberg
Lawrence Dai
Adam Kritzer
Cast
Lindsay Burdge
Jen Kim
Joe Swanberg
William Nadylam
Keith Poulson
Andrew Ryder
Peter Vack
Chase Williamson

Facebook
facebook.com/lacecrater/
community