Men & Chicken (MÆND & HØNS)
Denmark, 2015 : Western Canadian Premiere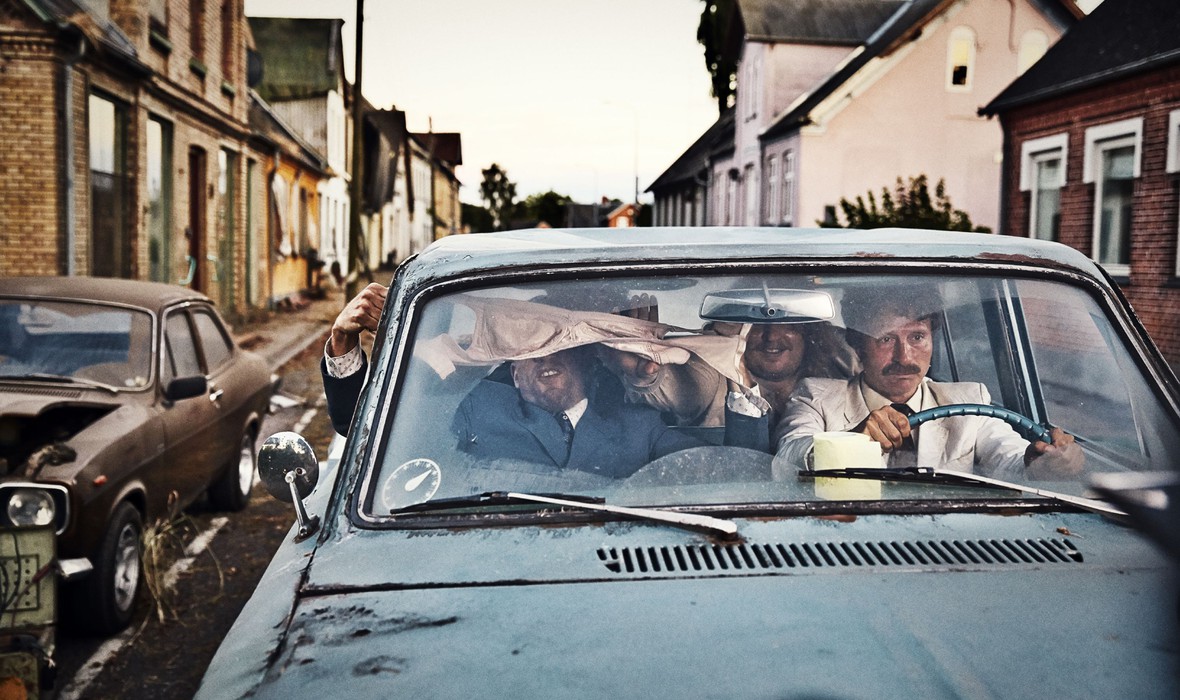 description
After discovering their late father was in fact not their father at all, two misfit brothers set out to meet their biological father. Searching for their parents on the almost uninhabited island of Ork leads them to a new family – three siblings living in dilapidated sanatorium following their father's bizarre rules. Finding themselves stranded and surrounded by abnormal people, the brothers soon discover the truth about themselves and their relatives – a truth tied to the off-limits basement. Star Mads Mikkelsen (HANNIBAL and the 2015 CUFF Selection THE SALVATION) collaborates once again with Danish filmmaking icon Anders Thomas Jensen (GREEN BUTCHERS and the CUFF 2008 selection ADAM'S APPLES). The absurdist comedy has already broken Danish box office records and is taking international film festivals by storm.
OFFICIAL SELECTION
Toronto International Film Festival 2015
Fantastic Fest 2015
Sitges Film Festival 2015
International Film Festival Rotterdam 2016
Goteborg International Film Festival 2016
DIRECTOR'S BIO
Anders Thomas Jensen was born in Frederiksværk, Denmark. He won the Academy Award for Best Short Subject for his film ELECTION NIGHT in 1999. He has worked on more than 25 features, including THE GREEN BUTCHERS, ADAM'S APPLES, and FLICKERING LIGHTS.
press for Men & Chicken (MÆND & HØNS)
"Denmark's most twisted family tree since 'Hamlet."
- Variety
"Danish version of Southern Gothic is both funny-ha-ha and funny-strange."
- The Hollywood Reporter
"A hybrid of The Three Stooges comedy and the lunacy of The Island of Dr. Moreau."
- RogerEbert.com
screened with a short film

Manoman
UK, 2015, 11 Minutes, Director Simon Cartwright
When Glen attends primal scream class, he releases something from deep within that knows no limits.
details
Danish with English Subtitles
18+ Licensed Screening
104 minutes
credits
Director/ Screenwriter
Anders Thomas Jensen
Producers
Kim Magnusson
Tivi Magnusson
Cast
Mads Mikkelsen
Nicolas Bro
Søren Malling
David Dencik
Nikolaj Lie Kaas

Facebook
facebook.com/MenandChicken
community