Retrospective - Linklater: Dazed And Confused
United States, 1993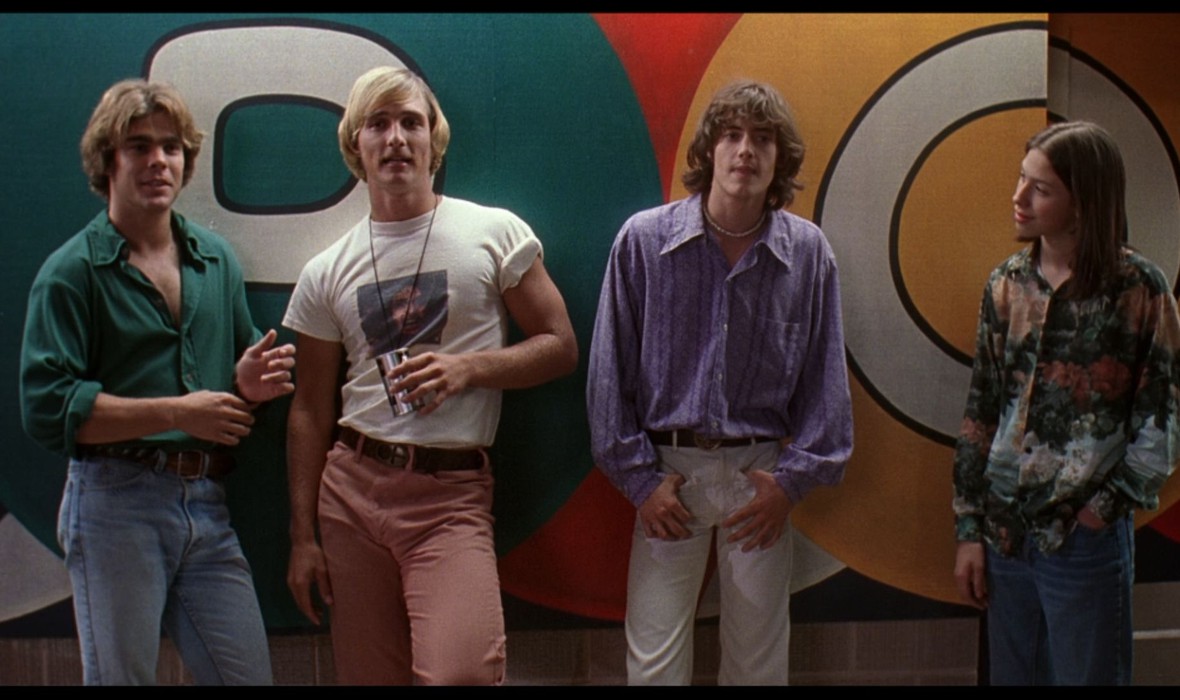 Watch Live
Only at the scheduled time:
description
America, 1976. The last day of school. Bongs blaze, bell-bottoms ring, and rock and roll rocks. Among the best teen films ever made, Richard Linklater's DAZED AND CONFUSED eavesdrops on a group of seniors-to-be and incoming freshmen. A launching pad for a number of future stars, Linklater's first studio effort also features endlessly quotable dialogue and a blasting, stadium-ready soundtrack. Sidestepping nostalgia, DAZED AND CONFUSED is less about "the best years of our lives" than the boredom, angst, and excitement of teenagers waiting for something to happen. – Criterion
DIRECTOR'S BIO
Before SLACKER, an experimental narrative revolving around 24 hours in the lives of 100 characters, garnered acclaim in 1991, Richard Linklater had made many shorts and completed a Super 8 feature, IT'S IMPOSSIBLE TO LEARN TO PLOW BY READING BOOKS (1988). Linklater's additional credits include the 70's cult hit DAZED AND CONFUSED (1993); BEFORE SUNRISE (1995), for which Linklater won the Berlin Film Festival Silver Bear Award for Best Director; SUBURBIA (1997); THE NEWTON BOYS (1998), a western/gangster film set in the 1920s; the animated feature WAKING LIFE (2001); the real-time drama TAPE (2001); the hit comedy SCHOOL OF ROCK (2003); $5:15 AN HOUR (TV), BEFORE SUNSET (2004) which earned him an Academy Award nomination; BAD NEWS BEARS (2005); A SCANNER DARKLY (2006); FAST FOOD NATION (2006); INNING BY INNING: A PORTRAIT OF A COACH (2008); ME AND ORSON WELLES (2009); BERNIE (2012); UP TO SPEED (2012, HULU); BEFORE MIDNIGHT (2013); and BOYHOOD (2014).

Linklater also serves as the Artistic Director for the Austin Film Society, which he founded in 1985 to showcase films from around the world that were not typically shown in Austin. Now one of the nation's top film organizations, The Austin Film Society shows over 200 films a year, has educational programs, and has given out over $1,500,000 in grants to Texas filmmakers since 1996.
details
18+ Licensed Screening
ON SATURDAY APRIL 16 SEE BOTH SLACKER & DAZED AND CONFUSED FOR $10!
102 minutes
credits
Director/ Screenwriter
Richard Linklater
Producers
Richard Linklater
James Jacks
Sean Daniel
Cinematographer
Lee Daniel
Cast
Jason London
Adam Goldberg
Matthew McConaughey
Parker Posey
Ben Affleck
Wiley Wiggins
Milla Jovovich
community