Retrospective - Linklater: Slacker
United States, 1991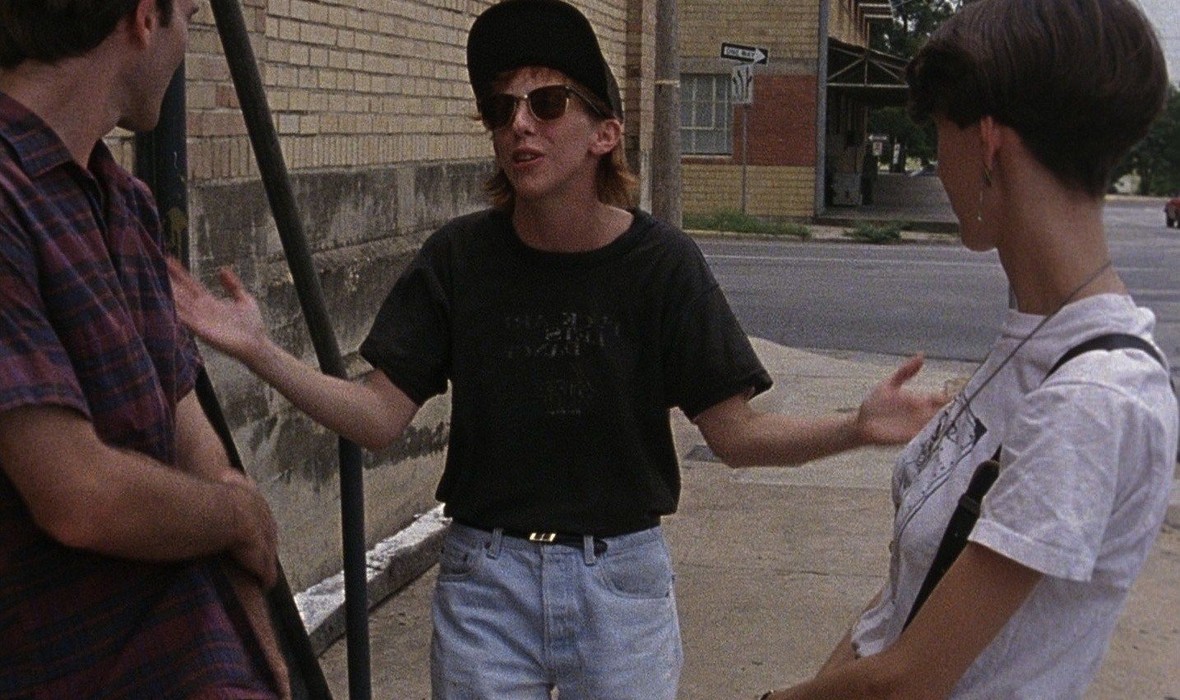 description
SLACKER presents a day in the life of a loose-knit Austin, Texas, subculture populated by eccentric and overeducated young people. Shooting on 16 mm for a mere $3,000, writer-producer-director Richard Linklater and his crew of friends threw out any idea of a traditional plot, choosing instead to create a tapestry of over a hundred characters, each as compelling as the last. SLACKER is a prescient look at an emerging generation of aggressive nonparticipants, and one of the key films of the American independent film movement of the 1990s. – Criterion
DIRECTOR'S BIO
Before SLACKER, an experimental narrative revolving around 24 hours in the lives of 100 characters, garnered acclaim in 1991, Richard Linklater had made many shorts and completed a Super 8 feature, IT'S IMPOSSIBLE TO LEARN TO PLOW BY READING BOOKS (1988). Linklater's additional credits include the 70's cult hit DAZED AND CONFUSED (1993); BEFORE SUNRISE (1995), for which Linklater won the Berlin Film Festival Silver Bear Award for Best Director; SUBURBIA (1997); THE NEWTON BOYS (1998), a western/gangster film set in the 1920s; the animated feature WAKING LIFE (2001); the real-time drama TAPE (2001); the hit comedy SCHOOL OF ROCK (2003); $5:15 AN HOUR (TV), BEFORE SUNSET (2004) which earned him an Academy Award nomination; BAD NEWS BEARS (2005); A SCANNER DARKLY (2006); FAST FOOD NATION (2006); INNING BY INNING: A PORTRAIT OF A COACH (2008); ME AND ORSON WELLES (2009); BERNIE (2012); UP TO SPEED (2012, HULU); BEFORE MIDNIGHT (2013); and BOYHOOD (2014).

Linklater also serves as the Artistic Director for the Austin Film Society, which he founded in 1985 to showcase films from around the world that were not typically shown in Austin. Now one of the nation's top film organizations, The Austin Film Society shows over 200 films a year, has educational programs, and has given out over $1,500,000 in grants to Texas filmmakers since 1996.
press for Retrospective - Linklater: Slacker
"A movie with an appeal almost impossible to describe, although the method of the director, Richard Linklater, is as clear as day"
- ROGER EBERT
details
All Ages
ON SATURDAY, APRIL 16 SEE BOTH SLACKER & DAZED AND CONFUSED FOR $10!
97 minutes
credits
Director/ Screenwriter
Richard Linklater
Producer
Richard Linklater
Cinematographer
Lee Daniel
Cast
Richard Linklater
Rudy Basquez
Brecht Andersch
Bob Boyd
Jean Caffeine
Stephen Hockey
community