Alipato: The Very Brief Life Of An Ember
Philippines, Germany, 2016 : Alberta Premiere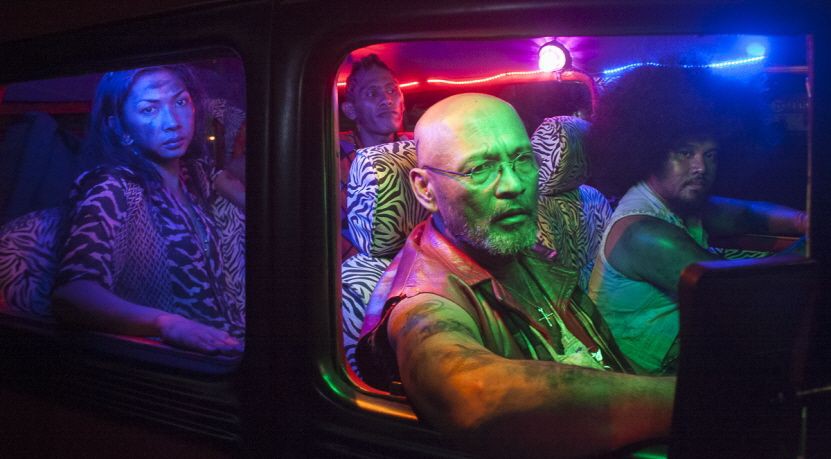 description
The year is 2025. A group of 10-year-olds rob pedestrians and kill without mercy. These rag-tag kids, members of the Kostka gang, live beyond the law and rule the underbelly of the Philippines. After a failed bank robbery, the dangerous game comes to an end as the gang's leader, Boss, is sentenced to 20 years of imprisonment. The story picks up two decades later when the Boss gets out of prison and reunites with the surviving members. But mysterious things begin happening, as the Kostkas begin to disappear one by one. Filipino punk poet (RUINED HEART, MONDOMANILA) is back with this provocative tale of violence and shock set in a Filipino shanty town.
OFFICIAL SELECTION
Sitges Film Festival 2016
Festival du nouveau cinéma 2016
International Film Festival Rotterdam 2017
DIRECTOR'S BIO
KHAVN, originally named Khavn de la Cruz, is an outspoken, experimental filmmaker. He has directed over 100 films, making him one of the most productive filmmakers in the Philippines, and far beyond. He also heads up Kamias Overground, an independent publishing company, and works as a composer, songwriter, pianist and writer.
press for Alipato: The Very Brief Life Of An Ember
"Khavn De La Cruz has a wild mind."
- Montrealrampage.com
"[Khavn] is back with a work full of masterful and audacious experiments."
- Forum des images
details
credits
Director
Khavn
Producers
Achinette Villamor
Khavn De La Cruz
Stephan Holl
Antoinette Koester
Screenwriter
Khavn De La Cruz
Editing
Carlo Francisco Manatad
Cinematographer
Albert Banzon
Cast
Marti San Juan
Dido De La Paz
Ray Cardines
Robin Palmes
Music
Bezel Göring
Francis De Veyra
Facebook:
https://www.facebook.com/alipatoember/
community