Assholes
United States, 2017 : International Premiere
Special Guest!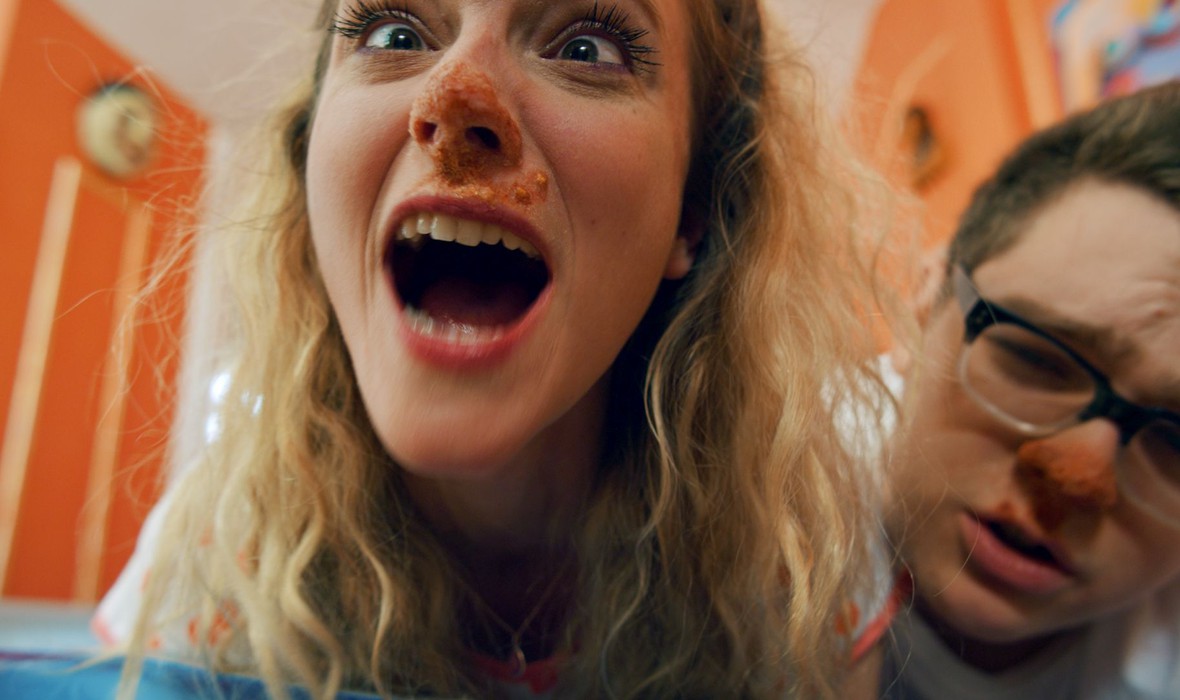 description
Adah (Betsey Brown, CONSENT) and Aaron (Jack Dunphy, CHEKHOV) are recovering addicts who are finding it difficult to stay sober while surrounded by relationships full of drugs and temptation. After meeting each other in their psychoanalyst's waiting room, they begin a lurid lifestyle as they relapse on poppers and fall in love. Overcome by the evil influence of none other than Mephistopholes, they embark on a journey to fulfill the demon's bidding, chase a neverending high – and, quite possibly, become the biggest assholes in New York City.
This explicit dark comedy comes from the mind of Peter Vack (MOZART IN THE JUNGLE). In addition to writing and starring in the film, alongside his real-life family in several major roles, ASSHOLES marks his feature film directorial debut.
OFFICIAL SELECTION
SXSW 2017
DIRECTOR'S BIO
Peter Vack is an actor and filmmaker from New York City. His award-winning short film SEND premiered at SXSW and went on to play over a dozen other film festivals including AFI Fest. Vack was named a Sundance Institute Feature Film Fellow and an IFP Emerging Storyteller for his screenplay www.rachelormont.com. ASSHOLES is his first feature.
press for Assholes
"Two recovering drug addicts behave badly in SXSW comedy."
- IndieWire
"It's fucking hilarious and has SXSW written all over it."
- SXSW Film Director Janet Pierson
details
18+ Licensed Screening
73 minutes
special guest
credits
community
awards
Winner Adam Yauch Hörnblowér Award, SXSW 2017